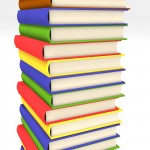 Wondering what to read on the flight to and from D.C. for the BIO 2011 annual convention? Wonder no more – check out BioWorld's fifth annual biotech summer reading list!
We've polled industry bibliophiles to bring you this season's hottest fiction and nonfiction offerings, some of which were actually written by your biotech brethren. Think all they can write are business plans and journal articles? Think again . . .
Biotech Authors: the pen is mightier than the petri dish
A little-known fact about John Hollway, vice president of business development at anti-infectives firm Achaogen Inc., is that he wrote Killing Time: An 18-Year Odyssey from Death Row to Freedom. The book, coauthored with novelist Ronald Gauthier, follows death row prisoner John Thompson's quest to prove his innocence of murder and expose corruption in the New Orleans district attorney's office.
Glenn Cooper is best known in biotech circles as long-time CEO of Indevus Pharmaceuticals Inc. prior to its acquisition by Endo Pharmaceuticals Holdings Inc., but he also wrote Secret of the Seventh Son, a thriller about a New York City serial killer (whose victims include an investment banker). Thanks to Josh Muntner, managing director of health care investment banking at ThinkEquity (who sincerely hopes he did not inspire the banker in Cooper's book), for recommending this one!
Stephen Keane, president and chief operating officer at fast-follower biologics start-up Femta Pharmaceuticals Inc., recently published a children's book called Animal Backrubs. Each page features a poem to help your child guess which animal your fingers are mimicking on their back.
Science Trends: new classics for the biotech set
The most-recommended book on this year's list was Siddhartha Mukherjee's The Emperor of All Maladies: A Biography of Cancer. This Pulitzer Prize-winning history of therapeutic advances in oncology was suggested by Kevin Sheridan, managing director of healthcare investment banking at Jefferies & Co. Inc, and Walter Ogier, CEO of Acetylon Pharmaceuticals Inc., among others.
The second most recommended book this year was Rebecca Skloot's The Immortal Life of Henrietta Lacks, an account of the cancer patient whose cells – HeLa cells – would be the foundation for countless scientific breakthroughs. Hat tip to Steven Cordovano, founder of BioAegis Therapeutics Inc., for first bringing this one to our attention.
Another buzz-worthy book, recommended by Seaside Therapeutics Inc. CEO Randy Carpenter, is Mark Haddon's The Curious Incident of the Dog in the Night-Time. The novel is written from the point-of-view of an autistic boy seeking to solve a crime, and Carpenter said it provoked him to "contemplate how individuals with autism may experience and interpret the world."
From the Twitterverse: random recommendations from our tweeps
David Miller (@BiotechStockRsr), CEO of independent research firm Biotech Stock Research LLC, recommends The Other Side of Wall Street: In Business It Pays to Be an Animal, In Life It Pays to Be Yourself, by Minyanville Media founder and former hedge fund manager Todd Harrison.
Maggie Fox (@maggiemfox), technology and healthcare managing editor at the National Journal, likes Poisoned Legacy: The Human Cost of BP's Rise to Power, by Mike Magner.
Daphne Zohar (@daphnezohar), managing partner with PureTech Ventures, brings a bit of fiction to the list; she recommends Kathryn Stockett's civil rights-era novel The Help and Ann Brashares' beach read The Last Summer (of You and Me).
As for me, I just finished The White Queen and The Red Queen, both by my favorite historical fiction author, Philippa Gregory (best known for The Other Boleyn Girl). Looking forward to the release of The Rivers Woman this fall.