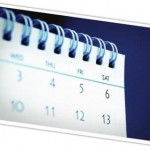 BioWorld doesn't have an editorial calendar outlining our planned coverage, because so much of what we write depends on breaking news. That said, here's a sneak peek at the stories most likely to end up on our cover before the year is up.
October
The Obesity Society annual meeting (1-5): With Orexigen Therapeutics Inc., Vivus Inc. and Arena Pharmaceuticals Inc. in various stages of responding to FDA concerns and slogging forward once again, the potential (futility?) of obesity therapeutics is sure to be a hot topic.
BIO Investor Forum (25-26): BioWorld will be on site in San Francisco for this one – drop us a note at newsdesk@bioworld.com if you'll be there, too!
November
The American Association for the Study of Liver Diseases: The Liver Meeting (4-8): With the recent launch of Vertex Pharmaceutical Inc.'s Incivek and Merck & Co. Inc.'s Victrelis, HCV will be top on the agenda at this year's liver meeting. Expect plenty of focus on up-and-coming antivirals as well. BioWorld will be there to tease out and report the top news.
Iluvien PDUFA (12): After a complete response letter in late 2010, Alimera Sciences Inc. and pSivida Corp. are at it again with diabetic macular edema drug Iluvien.
Neuroscience (12-16): Big pharma may be pulling out of some areas of central nervous system drug discovery, but that leaves all the more opportunity for biotech.
Eylea PDUFA (18): Regeneron Pharmaceuticals Inc. already has unanimous backing from an FDA panel for this Lucentis competitor in wet age-related macular degeneration.
Earnings (varied): We'll be watching sales performance of recently-launched biotech drugs like Dendreon Corp.'s Provenge, Human Genome Sciences Inc.'s Benlysta, Optimer Pharmaceuticals Inc.'s Dificid, and Vertex's Incivek, among others.
December
Ruxolitinib PDUFA (3): Incyte Corp.'s JAK1/JAK2 inhibitor for myelofibrosis is expected to be a strong seller, though YM Bioscience Inc.'s CYT 387 could be a fierce competitor in a few years.
American Society of Hematology's 2011 ASH (10-13): BioWorld will be on-site at this blood cancer extravaganza, where there's never a shortage of exciting data and controversial discussion, such as on the FDA's feeling about single-arm Phase II trials as a basis for approval.
Much more!
We're just scratching the surface of exciting biotech milestones coming before the end of the year. Also watch for data from Biogen Idec's second Phase III trial of multiple sclerosis drug BG-12, interim data from Medivation Inc.'s Phase III trial of MDV-3100 in prostate cancer, data from Exelixis Inc.'s Phase III trial of cabozantinib in medullary thyroid cancer, and so much more! And if you've got news coming, be sure to let us know (under embargo is possible).
PS – Looking for a great list of biotech conferences (scientific, banking and industry)? Check out MacDougall BioMedical's calendar.