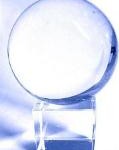 Biotech companies raised just $2.8 billion in the third quarter of 2011, according to an analysis published in Monday's BioWorld Insight. That's a 60 percent drop from the second quarter of this year, and – just in case you thought seasonality was to blame – a 48 percent drop from the third quarter of last year.
On the bright side, biotech fundraising for the first nine months of 2011, at $16.1 billion, is still 18 percent ahead of the $13.6 billion raised in the same period last year, thanks to a strong first half. Another surprising bright spot: although public offerings and public company alternative financings slumped in the third quarter, private company financings actually trended up (if you include the $600 million raised by newly formed Russian nanotech company Pro Bono Bio.)
Insight's got more details of why financing on the whole slowed down, which companies raised the most money, and what trends emerged on the public and private sides. So in this blog, I wanted to take a crack at addressing the when – i.e. when are things going to turn around?
No one knows for sure, of course, but two bankers did a little crystal ball gazing for us.
Matthew Geller, president of Geller Biopharm, attributed the third quarter slowdown to macroeconomic issues, including uncertainty about the economic climate in Europe, and concerns about whether or not the U.S. is headed into another recession. "There's so much uncertainty," Geller said – but if some of that uncertainty resolves before the end of the year, there could be a lot of fund managers looking to make up lost ground by betting on risky biotech plays.
"If things do turn, they would turn on a dime," Geller predicted. "The market is bipolar."
Shiv Kapoor, managing director at investment bank Morgan Joseph TriArtisan, also is optimistic that things will turn around, though he thinks it might take a bit longer. He noted that large cap biopharmas are currently outperforming the market, while small cap biotechs are underperforming, a situation that "drives M&A." He added that while Q4 2011 or Q1 2012 could bring a "valley" for small biotechs, deal flow could start to pick up in the first or second quarter of next year and, "it only takes a few good deals to drive prices back up."
Here's hoping!