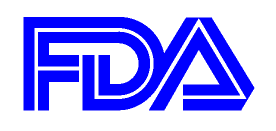 In today's edition of Medical Device Daily, I write that the proposal by the Institute of Medicine to trash the 510(k) mechanism in favor of a brand new scheme is impractical and will gain no traction. Not only does industry find this impossible to choke down, but even Jeff Shuren, MD, director of FDA's Center for Devices and Radiological Health, remarked that FDA believes "that the 510(k) process should not be eliminated," although Shuren said he and his team are "open to additional proposals" for "continued improvement."
One caveat to the rejection of the IOM proposal is that even though the IOM report claims that it offers no specific alternative to the 510(k), the report mentions that a "pilot program of a modified de novo process would allow FDA to determine its feasibility as a replacement" for the 510(k) channel.
The de novo process has been the subject of chatter in device circles for several years, and Dan Schultz, MD, Shuren's predecessor at CDRH, argued that the process was underused. Device makers might have felt Schultz was referring to class III devices that could be shifted into the de novo channel rather than class IIs, but eliminating the use of a predicate is not something industry is going to cheer for in any event, and FDA's traction for imposing its will is fading.
Another potential argument against using the de novo process in lieu of the 510(k) process is that the IOM report acknowledges a role for predicates, even if it avoids using the word in this context. The report states that it may be possible "for the performance of comparative devices to be a component of the evidentiary materials supporting a claim of" safety and efficacy. Industry will argue that "evidentiary materials" means materials that support a claim of substantial equivalence, and industry is doing better in its wrestling match with FDA of late.
One might argue that IOM could hardly be expected to avoid such a quagmire – especially given that PMA filings for a particular type of device can cite previous applications after four or five have gone through – but that passage left the door open to a push against more devices going de novo. And perhaps the biggest problem with the de novo is simply that it requires that FDA come up with a new set of special controls, which often requires two years. That's too long for a device that has a market life of three to five years, and too time consuming for a resource-strapped FDA.
The IOM report is strangely silent on the class IIb proposal. I say "strangely" because anyone who thinks the current system is busted probably thinks that substantial equivalence sans clinical study data is okay for a lot of class II devices, but not for others. Class IIb has a lot of appeal for those who see it this way. Why does IOM skip over it entirely? I have no explanation, especially since it would seem to offer that "reasonable assurance of safety and effectiveness" everyone purports to want.
The report is also strangely mum on the question of an expanded rescission authority. Here again, I'm stumped. That was clearly one of the three or four most contentious of the FDA recommendations for the 510(k) program. It's baffling unless you simply conclude that IOM didn't want to get its hands dirty, but I was under the impression that an aversion to dirt more or less disqualified IOM from doing this in the first place.
FDA's hand played on 510(k)s?
One of the reasons FDA has more or less exhausted its ability to cram through more regulatory changes is that Congress is getting a bad case of tinnitus from all the noise. One might expect Republicans on Capitol Hill to call Shuren in for a chat, but now it's the old guard among Democrats, too, such as John Kerry (D-Massachusetts). Kerry might not be as funny as Sen. Al Franken (D-Minnesota) was on Saturday Night Live, but he has a lot more gravitas where old-school Dems are concerned.
Another reason to think FDA has discharged most or all of its rounds is the user fee impasse. CDRH is facing the loss of a couple of hundred million taxpayer dollars in 2012 and Shuren desperately needs user fees to keep things going. It's also true that device makers need CDRH to keep going, but now device makers hold a bigger share of the kitty. The managers at CDRH are no longer in a position to throw elbows with the kind of gusto they did in early 2010, and everyone involved knows it.
The bottom line? This whole IOM thing was a waste of time and money (please tell me we didn't put the torch to $2 million in taxpayer dollars on it, as has been rumored) and that's the nicest thing you can say about it. I don't usually prognosticate, but I'd be very surprised if anyone is still talking about this in five years.