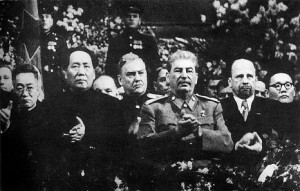 Developments in the world of medical devices vary by region, but a few recent stories from the pages of Medical Device Daily give a good sense of just how turbulent the global market is. MDD has beefed up its OUS coverage of late, providing a lot of detail on some vital markets, including Asia and Europe.
For instance, a story from last month by our correspondent Kristine Yang states that the China Food and Drug Administration (CFDA) released a new set of regulations in July that could boost costs for homegrown device makers, which may benefit those that export to China, a reversal of the usual pattern whereby local device firms have a pronounced edge where Beijing's policy-making is concerned.
Yang noted that the market in China is expected to grow from $14 billion in 2009 to $38 billion in two years, adding that imported devices are "often seen as offering better quality." The reputation for devices shipped to China now seems poised to benefit (in the short run at least) by an effort to "to update outdated rules, raise the quality of domestic manufacturing and better protect patients," Yang wrote.
However, other nations need not be complacent. Yang's article states that two official policy papers have emerged that discuss the need "for the government to provide more support for research and industrialization of implant devices."
The following day, Yang filed another story for MDD describing a period of consolidation of device distributors, a trend she said "lags a similar process in the pharmaceutical industry and is well behind a similar consolidation in the U.S. or Europe."
Yang points out that the largest multinational device maker in China is Johnson & Johnson (New Brusnwick, New Jersey), which has a quarter of the market, about four times the share enjoyed by GE Healthcare (Chalfont, UK).
However, once again Beijing is getting involved, drafting a five-year plan intended to create "up to 10 medical device groups with annual sales of $800 million," Yang's article states. Running parallel to this is a trend for larger Chinese device makers to set up their own distribution arms. The market in this nation is clearly going to be more competitive in the intermediate run, even if Western nations will enjoy robust trade in the near term due to quality considerations.
And for those of a patent frame of mind, John Brosky wrote in the Aug. 28 edition of Medical Device Daily that Edwards Lifesciences (Irvine, California) has posted the bond needed to enjoin sales of Medtronic's (Minneapolis) CoreValve device in Germany.
The two companies have been in a legal tussle in several jurisdictions over whether the CoreValve infringes on the design of the Sapien, Edwards' blockbuster entry into the catheter-based aortic valve market. Edwards informed Brosky that the ruling "not only prohibits the sale of the CoreValve systems, but further ordered a recall of these products."
This is a big development because not only does Germany pay generously for cardiology devices compared to most other EU jurisdictions, but also because "Germany is Europe's largest market with 90 implanting centers, accounting for 26% of the total in 2011," Brosky reported.
Interested in a subscription to Medical Device Daily? E-mail me at mark-dot-mccarty@thomsonreuters.com and I'll put you in touch with someone who can give you the details.