An FDA review of Enzyvant Inc.'s RVT-802, a tissue-based therapy for children born without a thymus, has drawn a complete response letter (CRL) from the agency over concerns about chemistry, manufacturing and controls, scuttling hopes it would become the first FDA-designated regenerative medicine advanced therapy (RMAT) to win approval from the agency. In its letter, the regulator identified issues "around how the manufacturing should look moving forward," Enzyvant CEO Rachelle Jacques told BioWorld, but did not question the candidate's safety or efficacy, she said. No new trials will be required.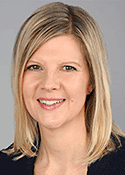 With RMAT status for RVT-802, Enzyvant's team was afforded early regulatory advice from the agency that led to a clear realization on both sides that manufacturing of the one-time therapy wouldn't be a cookie-cutter affair, Jacques said. Now, in the year ahead, Enzyvant's team will have to divine where in that shared understanding a disconnect pushed it into CRL territory, a quest that will start with a post-CRL meeting with reviewers.
About 20 infants are born with congenital athymia in the U.S. each year, leaving them with severe immunodeficiency due to their inability to produce normally functioning T cells. Most die from infection by age 2. For the 85 children treated with RVT-802 to date, estimates of survival at year one and year two post-treatment were 76% [66 - 84] and 75% [66 - 83], respectively. For patients surviving 12 months post-treatment, there was a 93% probability of surviving nine years more.
Enzyvant was founded by Roivant Sciences Ltd. As part of a $3 billion deal Roivant struck with Sumitomo Dainippon Pharma Co. Ltd. in September, the Cambridge, Mass.-based company will now be owned wholly by Sumitomo Dainippon. RVT-802 is licensed to Enzyvant by Duke University, where it was originally developed.
Manufacture of the therapy is no easy task. The healthy infant thymus tissue at RVT-802's core is collected as surgeons remove it to gain access to the hearts of infants during unrelated cardiac surgeries, conducted at Duke more than 100 times each year, Jacques said. RVT-802 is then produced at Duke within days, processed, cultured and, by day 12, ready to be implanted into a patient's quadricep muscle, a choreography that can require "a complex orchestration," Jacques said. Once implanted, bone marrow stem cells then migrate to the implanted tissue, where they're trained to become naïve, immunocompetent T cells. With the renewed ability to generate T cells, immune function can be restored.
Several rare conditions can lead to congenital athymia, including complete DiGeorge anomaly (cDGA), CHARGE syndrome and FOXN1 deficiency, leaving infants with severe immunodeficiency due to the inability to produce normally functioning T cells. While researchers have studied hematopoietic stem cell transplants for the treatment of cDGA, that procedure has not been found to be an effective treatment, according to the National Organization for Rare Disorders, since stem cells can't turn into T cells. However, "whole blood with T cells from a matched sibling can function for a decade or two," the organization said.
For kids facing the dire challenges of life without a thymus, "we will be relentless in finding a way that these children can get treated, even if we're still working through issues with the FDA," Jacques said.
PRV out of play
One secondary consequence of Enzyvant's CRL is that it won't be seeing the rare pediatric disease priority review voucher (PRV) it would have won. Though plans for the PRV hadn't been finalized, the voucher was destined for sale to another Roivant company, Myovant Sciences Ltd., where it would have provided a near-immediate strategic advantage. With a PRV, Myovant would be able to shorten an upcoming FDA review of relugolix, its combination tablet for the potential treatment of heavy menstrual bleeding and uterine fibroids and prostate cancer. Without a voucher available for near-term purchase from Enzyvant, Myovant could buy one from another company, but its plans on that front weren't immediately clear Thursday.