BEIJING – Tokyo-based biotech firm Heartseed Inc., which focuses on regenerative medicine, has closed a series B financing round to pocket $26 million that will go to its lead drug candidate, HS-001, for treating heart failure.
The $26 million came from investors such as SBI Investment, JMDC, Gene Techno Science, Nissay Capital, SMBC Capital and existing investor Astellas Venture Management LLC.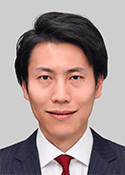 Heartseed was founded in 2015, and the last time it closed a financing round was in late 2017, Heartseed's chief operating officer, Kikuo Yasui, told BioWorld. The startup, which has grown to a team of 30 members, has raised $35 million from investors so far.
Its core asset, HS-001, is an intramyocardial injection of allogeneic induced pluripotent stem cells (iPSC)-derived cardiomyocytes. Heartseed's CEO Keiichi Fukuda said it could be a therapy for severe heart failure with the mechanism to transplant ventricular-specific highly purified cardiomyocytes that engraft to the patient's heart and are retained over a substantial period.
A different approach
Heartseed stands out from other companies for its approach to transplanting differentiated cardiomyocytes derived from human iPSCs.
"Our approach is totally different from other companies. We inject cardiomyocytes directly into the patient's heart, whereas others develop a cardiomyocyte sheet and place it on top of the patient's heart," Yasui explained.
While cell sheet transplantation is considered the easiest way to transplant differentiated cardiomyocytes, Yasui said it's not the most efficient. There is a fat layer between the left ventricular myocardium and the cell sheet, so there might not be an electrical connection with the patient's heart. The contraction of the host's cardiac muscle and the transplanted cardiomyocytes cannot be synchronized, and that could affect long-term survival.
"And due to the lack of blood flow to the sheet, the sheet will disappear in two or three months after transplantation," he added.
To address those issues, Heartseed opts for an alternative – direct injection. That way, the differentiated cardiomyocytes transplanted directly into the myocardium can electrically couple with the patient's cardiomyocytes. Yasui said there's already clinical data to support HS-001's efficacy and safety.
Original in every step
To enable that approach, Heartseed has developed a number of innovative technologies.
"When we transplant cardiomyocytes, it's important for the cardiomyocytes to anchor to the patient's heart, retain for a long time and work on heart muscle. So we've developed a special injection needle for us to safely and efficiently transplant cardiomyocytes into the patient's heart," Yasui explained.
More original technologies are applied in other steps.
When producing iPSCs, Heartseed generates iPSCs without the direct insertion of reprogramming genes into the genome by using a special vector and successfully reduces the risk of tumorigenicity. It is different from the conventional method in which reprogramming genes are directly inserted into the genome.
When reprogramming the iPSCs, the biotech also adds H1foo, a linker histone protein specifically expressed in oocytes, to improve efficiency of embryoid bodies and chimera formation.
And when it comes to large-scale cell culture, Heartseed has developed a two-dimensional mass culture system with multilayered culture plates instead of using the common three-dimensional culture. The company also uses a forced ventilation system to stabilize the proliferation of iPSCs and secure enough differentiated cardiomyocytes for transplantation.
Heartseed has its own way to purify iPSCs as well. Instead of separating the cells one by one using a FACS cell sorter and collecting only cardiomyocytes, it has developed culture solutions to remove undifferentiated cells, which it calls a "technological breakthrough." Heartseed currently holds four patents regarding that technology.
To ensure more purified cardiomyocytes can be engrafted to the patient's heart, Heartseed has created a "spheroid" that aggregates around 1,000 cardiomyocytes to transplant them into the heart tissue. That transplantation method is also how Fukuda came up with his startup's name, Heartseed. The "cardiomyocyte spheroid" serves as the heart's seed and is carried to a site that has become necrotic due to myocardial infarction.
The biotech is also establishing a cell transplantation system that is independent of the operator's skillfulness to ensure safer procedures.
Aiming success step by step
"These technologies are well-established," said Yasui, adding that the company is getting ready to perform the first patient transplantation in mid-2020 in Japan.
From 2020 onward, Heartseed will advance HS-001 to phase I/II trials for heart failure with reduced ejection fraction in the country.
"Japan has a fast-track approval system for regenerative medicine, so if we can confirm the safety and efficacy with a very small number of patients, we can get the conditional approval first," Yasui said. "After the first patient in Japan, maybe we can expand geographically to the U.S. or Europe."
For now, the Japanese startup is open to partnerships to bring its HS-001 beyond its home market.
Besides HS-001, Heartseed is studying the use of autologous iPSCs and human leukocyte antigen knock-out iPSCs as well as looking into ways to make injection more convenient. But Yasui said the company is not disclosing those projects at the moment.