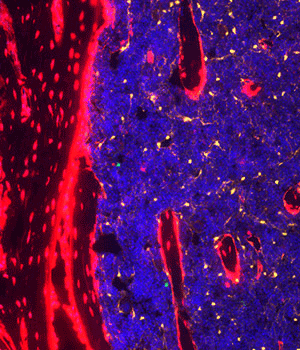 ORLANDO, Fla. – Two preclinical presentations at the 61st American Society of Hematology (ASH) annual meeting could pave the way for using hematopoietic stem cell transplants (HSCT) in patients who are currently too sick to tolerate the procedure, as well as in indications where its toxicities preclude its use.
Researchers from the NIH presented a primate case study demonstrating that they were able to forego chemotherapy and radiation but still achieve rapid engraftment of hematopoietic stem cells after bone marrow conditioning with Magenta Therapeutics Inc.'s experimental antibody-drug conjugate, CD117-ADC.
And Forty Seven Inc. reported that a combination of its c-KIT (CD117)-targeting antibody, FSI-174, and its macrophage checkpoint blocker, magrolimab (5F9), could deplete stem cells by inducing phagocytosis. In primates, combination treatment, but not FSI-174 alone, depleted stem cells from the bone marrow.
Both approaches left immune cells in the bloodstream unharmed, preserving key immune system functions.
Earlier in 2019, research out of the laboratory of Magenta co-founder David Scadden showed that mice treated with CD117-ADC retained the ability to fight infections.
In principle, HSCT can put an end to diverse diseases, including leukemias and lymphomas, autoimmune disorders and HIV, by removing diseased blood stem cells and replacing them with healthy ones.
"It's a one-time, curative procedure," Magenta CEO Jason Gardner told BioWorld.
It is also, in some ways, a routine procedure. Since the first successful bone marrow transplant in 1956 in Cooperstown, N.Y. – better known as the site of the National Baseball Hall of Fame – the procedure has been performed more than a million times.
But despite those numbers, compared to its potential, HSCT is currently languishing in the minor leagues, largely due to its toxicity.
Autoimmune diseases such as multiple sclerosis (MS), for example, can in principle be cured by HSCT. But its toxicity means that HSCT is an option of last resort, which, in turn, increases its risks because MS patients are already very sick when they receive it.
Likewise, two patients – the Berlin patient and the London patient – have been cured of HIV through a bone marrow transplant for lymphoma. But HSCT is currently a complete nonstarter in HIV-positive but otherwise healthy individuals, whose life expectancy would be reduced far more by a bone marrow transplant than it is by their HIV infection.
Bone marrow preparation for HSCT consists of chemotherapy and/or radiation, euphemistically called "conditioning." Like all chemotherapies, conditioning regimens are potentially fatal and always toxic. One-year fatality rates for stem cell transplants vary widely depending on what the procedure is meant to cure and how sick transplant recipients are to begin with, but is never lower than 10%.
And toxicity affects survivors as well.
Leslie Kean is director of the stem cell transplant center at the Dana-Farber Cancer Institute. Speaking at a Forty Seven investor webcast to discuss the company's ASH data on Monday, she said that when leukemic toddlers are transplanted, it is done with the certainty that "we're going to give them a developmental delay that's going to stay with them for the rest of their lives."
Busulfan, the chemotherapy used in transplant conditioning, also has infertility as one of a litany of possible side effects. That side effect will become more problematic as gene therapies for congenital disorders that are not imminently life-threatening become realistic options for pediatric care.
In the Magenta data presented at ASH, John Tisdale, director of the NIH Molecular and Clinical Hematology Section, and his colleagues showed that "a single dose of that ADC can remove stem cells and enable a transplant without any toxic chemotherapy," in a primate, whose blood stem cells are "most reflective of humans in stem cell biology," Gardner said.
CD117-ADC targets CD117/cKIT to selectively deliver the protein synthesis inhibitor saporin to blood stem cells. Saporin, Gardner stressed, is not a chemotherapy. It kills hematopoietic stem cells without inducing DNA damage, which reduces side effects.
Wider use of HSCT?
For Magenta, CD117-ADC is one of several approaches centered on improving HSCT.
The company is also working on ways to prevent graft-vs.-host-disease (GVHD), and improve procuring cells for transplantation. At the ASH meeting, Magenta scientists also presented an update on the latter program.
Harvesting stem cells, too, is a complicated and painful procedure.
Stem cells are mobilized out of the bone marrow and into the blood, where they can be collected via blood draw, with granulocyte-colony stimulating factor (G-CSF). Mobilization currently takes five days and can be very painful for bone marrow donors. As a result, even when an immunologically matched donor can be identified for an allogeneic transplantation, a donation occurs in only about half of cases.
On Saturday, John DiPersio, professor of medicine and chief of the oncology division at Washington University School of Medicine, presented data showing that in a phase I trial, Magenta's CXCR2 antagonist, MGTA-145, in combination with plerixafor was safe, well-tolerated and, at appropriate dosing, able to mobilize stem cells in a single day in healthy volunteers.
The combination of MGTA-145 and plerixafor "can trigger stem cells to move into the blood within minutes" and stay there for hours, Gardner said, enabling the retrieval of high-quality stem cells. Those stem cells are also of higher quality than those retrieved after mobilization with G-CSF. In mice with a humanized immune system, the immune system was re-formed five times as fast when HSCT was done with cells mobilized using MGTA-145 rather than G-CSF.
The findings open the door to changes that could result in the much wider use of HSCT.
"We have been conditioning patients for transplant essentially in the exact same way for the past 50 years," Kean said. "And it looks like the page is about to turn. And I'm incredibly excited about that."