With two FDA meetings in its hip pocket to discuss maralixibat for treating pruritus associated with Alagille syndrome, Mirum Pharmaceuticals Inc. got a resounding boost from the market Monday as its stock (NASDAQ:MIRM) closed up 111%, at $17.28. The meetings, a clinical pre-NDA gathering and a chemistry, manufacturing and controls chat, paved the way for a rolling NDA submission to begin in the latter half of 2020. The Foster City, Calif.-based company also secured a rare pediatric disease designation, which could open the door to a priority review voucher.
The FDA discussions, made possible by a successful phase IIb trial of maralixibat, called Iconic, took place in November. There were two meetings with different parts of the agency on the same day, then the inevitable wait for the regulator's final minutes, which just arrived last week.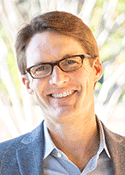 The wait wasn't a complete white-knuckler. "We had a good feeling in the room in those meetings," Chris Peetz, Mirum's CEO, told BioWorld.
The rolling application submission is made exactly for situations like this, Peetz added, as it allows the company to submit the NDA's components one piece at a time. The accelerated pathway comes when both sides are interested in shortening the time it takes to get a drug to the market. Mirum's submissions will first be the clinical and nonclinical paperwork, with the manufacturing module the last to go, probably in early 2021, he added.
Peetz was appointed CEO in March.
Consistent with results reported after 48 weeks of treatment, data on 23 participants from the long-term extension of Iconic's placebo-controlled, randomized study showed statistically significant reductions in serum bile acids and pruritus and further improved in those who remained on treatment through 191 weeks compared to baseline (p<0.005 and p<0.0001, respectively). The clinician scratch scale scores continued to improve (p<0.0001) and xanthomas continued to diminish (p<0.05).
In October, maralixibat, an oral inhibitor of the apical sodium codependent bile acid transporter, was granted breakthrough therapy status for use in patients age 1 and older.
Pruritus associated with Alagille syndrome is driven by a genetic mutation in which children have inadequately formed bile ducts, blocking bile's ability to flow out of the liver. The consequent backup causes nutritional issues and, often, itching that is beneath the skin.
"There are case studies of kids breaking into their skin," Peetz said. "It also causes disruption of sleep and their overall quality of life, along with progressive liver damage."
This past June, Retrophin Inc. and the National Center for Advancing Translational Sciences, agreed to work together to identify and develop a small-molecule therapy for treating Alagille syndrome.
In October 2017, Albireo Pharma Inc., of Boston, reported final results from its phase II study of lead candidate A-4250 in children with cholestatic liver disease, showing that the drug, a selective inhibitor of the ileal bile acid transporter, showed a mean reduction in serum bile acid (sBA) levels in all five dose groups, with substantial sBA reductions ranging from 43% to 98% in 80% of the progressive familial intrahepatic cholestasis (PFIC) patients. Results also showed improvements in pruritus in most patients, particularly patients with PFIC. A-4250 exhibited a favorable overall tolerability profile, with all patients completing the four-week treatment period and no reports of diarrhea associated with multiple-dose therapy. The open-label study involved 20 patients, ages one to 17, with a pediatric cholestatic liver disease, including PFIC (subtype 1, 2 or 3), Alagille syndrome, biliary atresia or intrahepatic cholestasis. Mirum's phase III of maralixibat in treating patients with PFIC is now underway.
Mirum's great day on the market was a bit of a rebalancing. The Foster City, Calif.-based company's stock price had declined from $15 at its July debut to $7.21 at the end of November, a drop of 52%. As of last Friday, however, shares were up about 24% since July.
In November, Mirum, picking up the unfinished work of Shire plc's 2014 buy, Lumena Pharmaceuticals Inc., landed a $120 million series A led by New Enterprise Associates. Shire, which had been poised to run its own registrational phase III study of maralixibat – then SHP-625 – in PFIC, granted Mirum exclusive global rights to develop and market the candidate as well as a second drug, volixibat. In return, the Dublin-based company received an up-front payment, an equity position in Mirum and potential future milestone payments and royalties, all of undisclosed value.