The National Institute of Allergy and Infectious Diseases has stopped a late-stage HIV vaccine study it sponsored after an interim review by the trial's independent data and safety monitoring board (DSMB) found the regimen failed to prevent HIV. The phase IIb/III trial, one of several testing different approaches to HIV prevention, was evaluating two experimental vaccines, one supplied by Sanofi Pasteur, the vaccines division of Sanofi SA, and the other by Glaxosmithkline plc. It sought to build on encouraging safety and immunogenicity data from earlier studies run to establish the case for further testing.
The trial, called HVTN 702, or Uhambo, began in 2016 as part of a larger effort to build on earlier work by the Pox-Protein Public Private Partnership. It was designed to test an experimental prime-boost vaccine regimen primarily comprising two experimental vaccines: a canarypox vector-based vaccine called ALVAC-HIV from Sanofi and a two-component gp120 protein subunit vaccine from GSK adjuvanted to enhance immune response.
The regimen was modified from versions used in an earlier trial, known as RV144 or the "Thai trial," to be specific to HIV subtype C, the most common in southern Africa. Additionally, the protein subunit vaccine was combined with MF59, a different adjuvant than the one used in RV144, in hopes of generating a more robust and durable immune response. The trial's regimen also included booster shots at the one-year and 18-month timepoints in an effort to prolong the early protective effect observed in RV144.
The study enrolled 5,407 sexually active but HIV-negative men and women at 14 sites across South Africa. Participants were randomly assigned to receive either the investigational vaccine regimen or a placebo via six injections over 18 months. They were closely monitored to maintain their safety throughout the trial, NIAID said, and participants were offered the local standard of care for preventing HIV, including access to oral pre-exposure prophylaxis.
The interim analysis evaluated how many participants were diagnosed with HIV after at least 60% of them had been in the study for more than 18 months – enough time for the vaccine regimen to stimulate an immune response. Though the vaccine regimen proved safe, there were about equal numbers of infections between the arms. "Based on these findings, the DSMB concluded that the investigational vaccines had not shown any efficacy" and "recommended that no further vaccinations be administered and that participants remain in the study for follow-up," NIAID said.
South Africa has one of the highest HIV rates in the world, according to UNAIDS, with more than 20% of the adult population ages 15-49 in the country living with HIV. About 240,000 people in South Africa acquired HIV in 2018.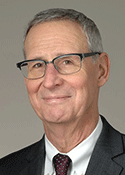 Carl Dieffenbach, director of the NIAID's Division of AIDS, told BioWorld that it will take additional research to uncover the reasons for the HVTN 702 trial's outcome. But one initial idea is that there may be something unique about clade C virus that's different than in other clades in which a similar regimen was tested, suggesting that "we have to go back and look very carefully at exactly what was triggered" by the vaccine regimen in terms of response, he said. Molecular phylogenetics and sieving work may help reveal other fine points of the regimen's impact, too, he said.
But Dieffenbach, who oversees a global HIV/AIDS research portfolio of more than $1 billion, also expressed clear pragmatism: "We have other vaccine concepts and other strategies for HIV prevention underway," he said, "and rather than figure out why something didn't work, I'd think I'd rather spend taxpayer money on something that does work."
On that front, multiple other studies are ongoing. One is evaluating the NIAID-developed candidate VRC-01, a single broadly neutralizing monoclonal antibody that inhibits multiple strains of HIV by attaching to the CD4 binding site on the virus. A study of that strategy, which Dieffenbach called promising, is moving toward completion.
Another approach is evaluating Viiv Healthcare Ltd.'s long-acting injectable antiretroviral drug, cabotegravir, a second-generation integrase inhibitor. A phase III trial is testing the efficacy of the drug for infection prevention vs. pre-exposure prophylaxis with daily oral Truvada (emtricitabine/tenofovir disoproxil fumarate, Gilead Sciences Inc.) in women and men in the Americas.
Two other late-stage, multinational vaccine trials – Imbokodo in 2,600 adult women in South Africa and other sub-Saharan countries and Mosaico in 3,800 cis-gender men and transgender individuals in the U.S. who have sex with cis-gender men and/or transgender individuals – are testing a mosaic Ad26-mosaic / clade C gp140 envelope protein combination. Those trials are sponsored by Janssen Vaccines & Prevention BV.
Remarking on the HVTN 702 study, Anton Pozniak, president of the International AIDS Society, said that "the effort, energy and resources that go into conducting trials of this size and complexity are extraordinary and the commitment of everyone involved is hugely appreciated. This level of passion, dedication and involvement will need to continue with renewed vigor as we move forward."