Privately held Sonoma Biotherapeutics Inc. plans to take its newly raised $40 million series A financing to develop regulatory T-cell therapies to control inflammatory responses in autoimmune diseases such as rheumatoid arthritis, inflammatory bowel disease and multiple sclerosis. It also plans to take on degenerative diseases such as amyotrophic lateral sclerosis and Alzheimer's.
Sonoma joins a competitive group of companies already working with regulatory T cells (Tregs), but the typical application, cancer, is not the core focus for the new group.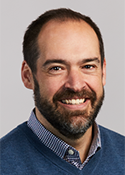 "Cell therapy has made great strides on the cancer side, but the application of cell therapy outside of cancer is newly emerging," Peter DiLaura, Sonoma's chief business and strategy officer, told BioWorld. "There is still a lot of opportunity, a lot of open space to work and explore. It always starts with robust science and the ability to apply existing science and to innovate."
The company's founders are steeped in developing Treg therapies. Jeff Bluestone, Sonoma's president and CEO, is credited with discovering the function of CTLA4, a receptor that's targeted in cancer immunotherapies, and developed a method to activate T cells using anti-CD3 antibodies. Bluestone is on the faculty at the University of California, San Francisco and is former president of the Parker Institute for Cancer Immunotherapy.
Fred Ramsdell, Sonoma's chief scientific officer, held the same title at the Parker Institute. He studied T-cell activation and tolerance while at Immunex Corp. Later, at Darwin Molecular Inc., he led the group that discovered and characterized FoxP3, a gene central to Treg's function. Alexander Rudensky, Sonoma's scientific advisor and an immunologist at Memorial Sloan Kettering Cancer Center, is a co-discoverer of FoxP3. Qizhi Tang, another staffer at the University of California, San Francisco, worked with Bluestone and has focuses on Treg biology at the school.
"When you're an early team, it's always about building an organization with the right expertise," said DiLaura, who came to Sonoma from Third Rock Ventures and spent a lot of time building early stage biotechs. "We have a lot of deep experience in the team we have in place today, across all dimensions of drug discovery."
DiLaura said the company, named to honor the California county it was conceptualized in, isn't commenting on when it plans to get into the clinic or how many new employees it plans to add to its current roster of 12. The business strategy does, he said, include considering opportunities at partnering in the future.
The South San Francisco and Seattle-based company's investors include Lyell Immunopharma, Arch Venture Partners, Milky Way Ventures and 8VC.
While more than 50 million people live with a form of autoimmune or degenerative disease, cancer is indeed a home for regulatory T-cell research. However, Sanofi SA recently bought a company that's looking into Tregs for both cancer and autoimmune diseases. Sanofi paid a hefty 172% premium to acquire Synthorx Inc. in December for $68 per share, or $2.5 billion in all, to add a clinical-stage immuno-oncology asset to its pipeline and a platform technology to optimize cytokine-based drugs for cancer and autoimmune disease. THOR-809 is due to enter IND-enabling studies this year, with an IND submission penciled in for the fourth quarter. THOR-809 consists of a modified pegylated IL-2, but it has been designed to selectively activate regulatory T cells and is in development for autoimmune disease.
Alderaan Biotechnology SAS is a very recent contender to enter the hotly contested world of Treg depletion in cancer. The Paris-based company closed an €18.5 million (US$20.6 million) series A round in January to take forward a series of antibodies that target CD25, which is highly expressed on activated Treg cells, while sparing interleukin-2 (IL-2) signaling.
Also, Adagene Inc. is advancing ADG-116, a modulator of CTLA4 via what it characterized as "soft ligand blocking and highly effective depletion of regulatory T cells." Preclinical tests have suggested it may offer both a strong safety profile and substantive efficacy. The FDA has approved Adagene's IND application for ADG-116.