Keros Therapeutics Inc. CEO Jasbir Seehra told BioWorld that he plans to use at his new company lessons learned as co-founder of Acceleron Pharma Inc., where work with receptors in the TGF-beta superfamily "taught me the potential of the biology and those molecules, but also the limitations" with regard to safety that need to be surmounted.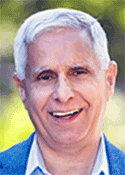 Lexington, Mass.-based Keros banked $56 million in a series C round, bringing its total venture funding to $78.5 million. Focused on rare hematologic and musculoskeletal disorders, Keros has KER-050, a protein therapeutic designed to correct cytopenias, including anemia and thrombocytopenia, in patients with myelodysplastic syndromes (MDS) and in patients with myelofibrosis. KER-047, the lead small-molecule candidate, is being developed for treatment of anemias resulting from high hepcidin levels and for fibrodysplasia ossificans progressiva (FOP).
Home-grown KER-050 is an engineered ligand trap comprising a modified ligand-binding domain of the TGF-beta receptor known as activin receptor type IIA that is fused to the Fc domain of the human antibody. The candidate is designed to increase red blood cell and platelet production by inhibiting the signaling of a subset of the TGF-beta family of proteins. Phase II investigation of MDS is starting in the first half of 2020, with data due toward the end of the year. A phase II bid will kick off in myelofibrosis next year.
KER-047 inhibits activin receptor-like kinase-2, or ALK2. Targeted specifically along with FOP is anemia resulting from high hepcidin levels as a direct consequence of elevated ALK2 signaling, including iron-refractory, iron-deficiency anemia. The drug, which emerged from a licensing deal, will enter phase II trials in the second half of this year. In FOP, Keros has "a number of competitors, but we believe we have a very safe molecule that can provide benefit," Seehra said.
Ultra-rare FOP is a disorder in which muscle tissue and connective tissue such as tendons and ligaments gradually ossify, forming bone outside the skeleton that constrains movement. The process generally becomes noticeable in early childhood, starting with the neck and shoulders and proceeding down the body into the limbs. A major, if ill-fated, deal in the FOP space came in February 2019 when Paris-based Ipsen SA agreed to buy Clementia Pharmaceuticals Inc., of Montreal, in a transaction valued at up to $1.31 billion. In October of the previous year, Clementia rolled out news that the company planned to file an NDA in the second half of 2019 – a full year earlier than previously planned – based on data from the completed phase II trial with its lead candidate, the oral retinoic acid receptor gamma agonist palovarotene in FOP. In December 2019, the FDA placed a safety-related partial clinical hold for all patients under 14 years of age taking part in phase II and phase III studies, and in January 2020 the phase III trial called Move reached its pre-specified, second interim analysis futility criteria, factors that led to an Ipsen "impairment" of €669 million (US$750 million) before tax, the company reported in its 2019 results on Feb. 13, 2020.
With 25 employees, Keros officials knew from the start that they wanted to "control the early biology ourselves" and hire out only the later work, Seehra said. Taking clinical steps means "making decisions that are very expensive. You have to have a lot of confidence in the data." The company, which raised its first money in 2016, pulled down $23 million in a series B round in January 2019. Keros takes its name – proposed by one of the scientific founders, Paul Yu – from a Greek island that is remote and inaccessible, like the disease types pursued by the company.
Yu is an associate professor at Brigham and Women's Hospital and an associate professor at Harvard Medical School. His lab studies the function of bone morphogenetic protein (BMP) signaling in development as well as in vascular and musculoskeletal disease. The main thrust of his laboratory's work is to discern how BMP/TGF-beta signaling achieves spatiotemporal and functional specificity and modulates the tissue-specific consequences of inflammation and injury. Bringing Yu and others aboard has been the key to Keros' success so far, Seehra said. "At the end of the day it's about having great teams, and that, I think, is what we've been able to achieve." An undisclosed partner has agreed with him and details of the deal are to be made public in the coming weeks, he said.
The series C financing was led by new investors Foresite Capital, Orbimed, Cowen Healthcare Investments and Venrock. Certain of Keros' existing investors also participated, including Pontifax, Arkin Bio Ventures, Partners Innovation Fund, Global Health Sciences Fund and Medison Pharma. As part of the series C round, Nima Farzan, former CEO of Redwood City, Calif.-based Paxvax Inc., and Carl Gordon, managing partner at Orbimed, will join Keros' board. Paxvax, a specialty vaccines company, was bought for $270 million cash in August 2018 by Emergent Biosolutions Inc., of Cambridge, Mass.
Acceleron, of Cambridge, Mass., won FDA clearance in November 2019 of Reblozyl (luspatercept-aamt) for anemia in adults with beta-thalassemia who require regular red blood cell transfusions. The drug is an erythroid maturation agent that binds to the select TGF-beta superfamily ligands to reduce aberrant Smad2/3 signaling and enhance late-stage erythropoiesis.