LONDON – Immuno-oncology specialist Iteos Therapeutics Inc. raised $125 million in the second tranche of its series B, bringing the total for the round to $175 million and fueling clinical development of a pipeline of drugs targeting PD-1 resistance.
The money enables the Gosselies, Belgium-based company to advance clinical development of EOS-850, a small-molecule adenosine A2A receptor antagonist, and EOS-448, a fully human antibody targeted against the immune checkpoint TIGIT (T cell immune receptor with Ig and ITIM domains).
Following behind those two, the new funding will push two further programs, based on mechanisms by which the immune system is suppressed in the tumor microenvironment, into clinical development.
The series B extension also will be devoted to further discovery research with Iteos' phenotypic screening system, an in vitro mimic of the tumor microenvironment, which can be used to find new targets and assess combinations of therapies.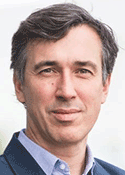 The round was oversubscribed, and Michel Detheux, CEO, said that reflects both the high level of interest around the two targets and the progress made by the company since the first close of the series B in June 2018.
EOS-850 has just completed the first stage of a phase I/II trial as a single agent in 21 patients with advanced solid tumors and in addition to a phase IIa monotherapy study that is now recruiting, Iteos is preparing for a number of phase Ib combination trials.
In December, Iteos announced an agreement with Merck & Co. Inc. subsidiary MSD, to test EOS-850 in combination with the anti-PD-1 antibody Keytruda (pembrolizumab).
Extracellular adenosine is a main mechanism controlling the immune response in acute and chronic inflammation. In the tumor microenvironment, its anti-inflammatory effects play a key role in suppressing the immune system. Iteos, and others, have demonstrated that inhibition of the A2A receptor promotes an antitumor response, leading to tumor regression.
Although a number of competitor products are in development, Iteos claims a superior profile for EOS-850, which it said is better at binding to the receptor, and unlike other drugs in the class, does not cross the blood-brain barrier.
"We completed dose escalation in 21 patients in a short amount of time," Detheux said. "That is the starting point to move forward in multiple combinations," he told BioWorld. The data have been chosen for presentation at what will now be a virtual American Association for Cancer Research (AACR) meeting on April 27–28.
Another presentation expected at the virtual AACR meeting is the phase II data on Roche Holding AG's anti-TIGIT antibody, tiragolumab. There is clearly something positive to report, because the company has just launched a placebo-controlled phase III study in 500 patients in non-small-cell lung cancer. In the active arm, the antibody will be administered with Roche's PD-1 product, Tecentriq (atezolizumab), and the placebo arm will be Tecentriq alone.
Roche also started a 400-patient phase III study of Tecentriq and chemotherapy with or without tiragolumab in small-cell lung cancer at the start of February, and is about to test the antibody in a phase II cervical cancer trial. Other studies of tiragolumab are ongoing in B-cell non-Hodgkin lymphoma and pancreatic cancer.
Detheux said Roche subsidiary Genentech Inc., discoverer of TIGIT, recently referred to tiragolumab as one of its most exciting programs.
Although it is some way behind in clinical development, Iteos is now financed to accelerate and advance EOS-448 in a number of indications and combinations. It also has the heft to explore partnering possibilities without having to cede too much value.
"We are very well equipped to explore multiple options," Detheux said. "One could be a partnership that could accelerate development."
The buzz around TIGIT meant the series B extension was oversubscribed and $25 million committed in the earlier close was priced up. The fundraising was co-led by REH Capital Management and Boxer Capital, with other new backers including Janus Henderson Investors, RTW Investments and Invus. Existing investors MPM Capital, HBM Partners, 6 Dimensions Capital and Curative Ventures followed on.
In common with so many biotechs, Iteos is facing possible delays in recruiting patients as a result of COVID-19 pressures.
EOS-850 is a small molecule, meaning it is self-administered. Adjustments to study management rules made by the regulators in the face of COVID-19 allow drugs to be delivered to patients' homes and for assessments to be conducted by telephone.
That should allow studies to continue, Detheux said. "We have secured clinical supply for one year and recruitment is continuing for now. We are in close contact with clinical trial sites; there is obviously an impact, the situation changes every day."
As an intravenously administered drug, recruiting patients to the EOS-448 trial is more in the balance. However, as Detheux noted, the study involves critically ill patients, who have no other options.
The company is looking for alternative study centers. "The situation [with COVID-19 control], is different in different countries. Some are in a more managed [phase]," Detheux said. "They could be in a situation where they could continue to recruit."