Menlo Therapeutics Inc. announced a double dose of bad news with negative results for two phase III trials testing its NK1 receptor antagonist, serlopitant, as a treatment for pruritus (itch) associated with prurigo nodularis, a skin disease characterized by hard, itchy nodules.
In the 285-patient MTI-105 study, which was based in the U.S., 26.45% of patients taking serlopitant achieved a four-point or greater improvement on the worst-itch numeric rating scale (WI-NRS) at week 10 compared to baseline, while 20.31% of patients treated with placebo met the four-point goal (p=0.229).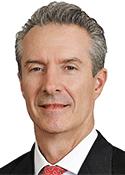 Results for the other study, which was run in Germany, Poland and Austria, were similarly disappointing, with serlopitant performing better than placebo but the difference not being statistically significant. In the 295-patient MTI-106 study, 25.90% of patients treated with serlopitant met the four-point goal on the WI-NRS at week 10 vs. 18.95% of patients treated with placebo (p=0.158).
The company analyzed the data from the primary endpoint in a variety of ways, including per protocol, last observation carried forward and repeated measures methodologies. Like the primary endpoint, serlopitant beat placebo on a numerical basis, but none of the sensitivity analyses were statistically significant.
Menlo also examined the secondary endpoint, changes in weekly average WI-NRS over time, where it saw an improvement as early as week two. Like the primary endpoint, serlopitant weekly average WI-NRS scores were better than placebo, but none of the intraweek comparisons were statistically significant. The company also looked at patient characteristics, but it didn't find any imbalances between the serlopitant and placebo groups.
"As a result of this outcome, we made a decision to not develop serlopitant any further," David Domzalski, CEO of Menlo, said on a conference call to discuss the results, noting that the company has enough cash to support operations into the second quarter of 2021.
Menlo merged with Foamix Pharmaceuticals Ltd. in March 2020, with Foamix shareholders receiving 0.5924 shares of Menlo common stock for each share of Foamix. To factor in the risk of the serlopitant binary event, the deal included a contingent stock right that gave Menlo's shareholders an additional 1.2082 shares of Menlo for each share of Foamix if both phase III studies were negative. With the added shares, legacy Foamix shareholders will own approximately 82% of the outstanding Menlo shares as of the closing of the merger.
The disappointing serlopitant results plus the shareholder dilution pushed shares of Menlo (NASDAQ:MNLO) down $1.19, or 46%, to $1.40 on April 6.
Moving on
Menlo, of Bridgewater, N.J., is turning its focus to Amzeeq (minocycline), an acne medication developed by Foamix that was launched in January 2020.
"We've been very pleased with the initial roll-out and saw a strong increase in weekly prescriptions through early March, with total prescription volume reaching over 18,000 within just 10 weeks of launch," Domzalski said.
Unfortunately, Menlo has seen a slowdown in momentum since the COVID-19 pandemic has caused some dermatologists to stop seeing patients for non-essential issues. The company has seen some doctors switch over to telemedicine diagnosis of acne through video or pictures.
Domzalski noted that even if doctors aren't using telemedicine, he expects that Menlo will have an opportunity to capture the patients at some point. "There could be a bolus of patients out there that are now home that are candidates for acne treatment. And so whether it's now, through telemedicine, or as soon as the offices open up, there could be a bolus of patients," Domzalski said.
Menlo is making the most of the situation by having its 51-representative sales team meet with doctors through video conferencing. Domzalski noted that while the meetings are less frequent, doctors have been more engaged during the video meetings than they were when reps met with doctors in their offices.
Piper Sandler analyst David Amsellem said he thinks video conferencing between sales reps and doctors may continue beyond the pandemic. "Virtual promotion can still drive significant mind share among a wide physician audience, and in that vein, perhaps we are starting to see the rough contours of a more cost-effective detailing model, not just in medical dermatology but in other specialty verticals," he wrote in a note to clients.
In addition to launching Amzeeq, Menlo is awaiting the FDA approval for FMX-103, which is currently under review as a treatment for papulopustular rosacea. Domzalski said the company doesn't expect the COVID-19 pandemic to delay the FDA's decision, which is expected on or before June 2, 2020, "We have not received any signs or any indication that the PDUFA date is at risk."