With a coronavirus task force briefing unfolding at the White House late on April 17, an FDA eager to show its ongoing commitment to tackling other disease amid the pandemic, granted accelerated approval to Incyte Corp.'s Pemazyre (pemigatinib), the first treatment approved for adults with certain types of previously treated, advanced cholangiocarcinoma. It was one of multiple drugs the agency approved this year well ahead of their assigned PDUFA dates. Action on Pemazyre had been expected sometime around May 30.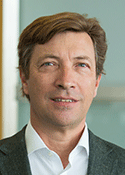 Though the initial indication for the medicine is small, "I think it's the right way to develop drugs, to start with small patient populations over time," Incyte CEO Hervé Hoppenot told BioWorld. Noting that it's the third Incyte-discovered molecule to receive FDA approval, he said the regulatory win is also "a validation of the discovery engine and the model we are following of doing fairly basic work and basic research and showing it can translate into new treatments for patients who have no other treatment approved."
The new drug, approved alongside a companion diagnostic, received a priority review following earlier designations as a breakthrough therapy and, in the U.S. and Europe, as an orphan drug. It remains under review by the EMA. As a condition of its continued U.S. approval, the Wilmington, Del.-based company will be required to complete and submit the results of a randomized trial demonstrating an improvement in progression-free survival.
"With Pemazyre, we considered the observed efficacy results to be clinically meaningful and the overall risk to benefit assessment for patients with tumors harboring FGFR2 gene fusions and other rearrangements to be favorable, particularly when we considered that these patients have no other good options following first-line treatment with chemotherapy," said Richard Pazdur, director of the agency's Oncology Center of Excellence and acting director of its Office of Oncologic Diseases.
In tandem with the approval, Foundation Medicine Inc.'s genomic profiling assay, Foundationone CDx, gained the FDA's blessing for use in identifying patients with FGFR2 fusions and select rearrangements who may benefit from treatment with Pemazyre. It's now approved as the companion diagnostic test for 20 different therapies across multiple cancer types, the Cambridge, Mass.-based company said.
Cholangiocarcinoma is a rare form of cancer that forms in bile ducts. Though certain patients can be treated with surgery, a majority of patients at diagnosis have advanced disease, taking that option off the table, the FDA said. FGFR2 fusions are found in the tumors of 9% to 14% of patients with cholangiocarcinoma. Pemazyre works by blocking FGFR2 in tumor cells to prevent their growth and spread.
The drug was approved on the basis of data from the FIGHT-202 study, which evaluated pemigatinib as a treatment for patients with previously treated, locally advanced or metastatic cholangiocarcinoma. Study results, presented at the European Society for Medical Oncology 2019 Congress, demonstrated that in patients harboring FGFR2 fusions or rearrangements, pemigatinib monotherapy resulted in an overall response rate of 36%, and median duration of response of 7.5 months with a median follow-up of 15 months.
The most common adverse reactions to the drug, occurring in 20% or more of patients who received it during trial, include hyperphosphatemia and hypophosphatemia, alopecia, diarrhea, nail toxicity, fatigue, taste distortion, nausea, constipation, stomatitis, dry eye, dry mouth, decreased appetite, vomiting, joint pain, abdominal pain, back pain and dry skin. Ocular toxicity is also a risk, the FDA said.
Ready to go
Pemazyre is ready to ship immediately, said Barry Flannelly, Incyte's general manager for the U.S. The drug, which will be available exclusively through the specialty pharma Biologics by Biologics by McKesson, will list at about $17,000 per cycle, "which we believe is appropriate given the potential benefit it brings to this underserved patient population," he said. The company is also running a patient access program to facilitate access to the medicine for those who can't afford it.
Pemazyre is dosed orally once daily for 14 consecutive days followed by seven days off therapy in 21-day cycles. Doctors are advised to continue treatment until disease progression or unacceptable toxicity occurs.
Ahead of the FDA approval, Incyte has been sending doctor's unbranded educational resources focusing on the needs for testing in cholangiocarcinoma since November of 2019, and reaching out to patients on the same topic since February of this year. It's also running a targeted media campaign to drive awareness, he said.
Broadening the picture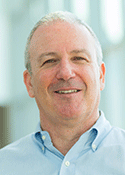 People have worked on the FGFR pathway for a couple of decades without success, probably for two reasons: one being that, in many instances it wasn't a driver of the disease under study, and the other being that there weren't good FGFR inhibitors until recently, Incyte Chief Medical Officer Steven Stein told BioWorld. "Now the area has become a lot more interesting," with entrants like Johnson & Johnson's FDA-approved bladder cancer treatment Balversa (erdafitinib) and others like Bridgebio Pharma Inc. subsidiary QED Therapeutics Inc. in the wings with infigratinib.
Meanwhile, to broaden the picture for pemigatinib, Incyte is testing it in first-line care of cholangiocarcinoma vs. gemcitabine and cisplatin. That study, if successful, would be the confirmatory trial for the accelerated approval.
The company is also running FIGHT-205, a trial testing pemigatinib plus pembrolizumab or pemigatinib alone vs. the standard of care (gemcitabine, carboplatin or pembro) for patients with metastatic or unresectable urothelial carcinoma who are not eligible to receive cisplatin, are harboring FGFR3 mutation or rearrangement, and who have not received prior treatment. That program will yield results for Incyte's team later this year ahead of a potential public readout early next year, Stein said.
Finally, "very important to us," Stein said, is the company's tumor-agnostic program, seeking to evaluate what benefits patients with applicable FGFR-driver mutations might see from pemigatinib.
In January, the EMA validated an Incyte-filed MAA seeking approval. And in China, Suzhou-based Innovent Biologics Inc. said it dosed the first patient in a registrational trial in March. That work is part of a three-asset $391.5 million deal between Incyte and Innovent inked at the end of 2018 that also included itacitinib for graft-vs.-host disease and parsaclisib for non-Hodgkin lymphoma. In contrast to Pemazyre's success, itacitinib fell flat in phase III test against acute GVHD.
Shares of Incyte (NASDAQ:INCY) rose 1.2% to $101.19 on Monday. Shares of Innovent (HKG:1801) also climbed Monday, rising 5.9% to HK$35.30 (US$4.55).