DUBLIN – The Swiss biotech sector raised about CHF1.2 billion ($1.2 billion) in equity investment in 2019, a significant downward dip on the last two years, but well ahead of its average annual raise of CHF800 million over the past decade, according to the newly published Swiss Biotech Report 2020. Privately held firms took in CHF577 million while publicly listed firms raised another CHF614 million. The comparable totals for 2018 and 2017 were CHF1.5 billion and CHF1.7 billion, respectively.
Taken all together, the CHF4.5 billion or so raised over the past three years means that the sector is well capitalized and largely in a position to ride out the disruption caused by the COVID-19 pandemic. The same does not hold for every individual company, however. The crisis has already affected a number of investment deals.
"It has delayed the closing of a number of financing rounds that were planned for March and April," Michael Altorfer, CEO of the Swiss Biotech Association, told BioWorld.
It will also have an impact on companies seeking cash later this year – as some of these will not be able to generate all of the clinical or preclinical data that would have acted as investment triggers. The delays brought about by the disruption will extend much longer than the actual duration of the lockdown. "We expect an average of six months at least," Altorfer said. The Swiss government has already rolled out financial support measures for companies, with a large emphasis on loan guarantees. "Naturally we don't want this support to go to the wrong way, to fund companies that are not sustainable," he said.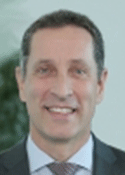 But the companies that took in large amounts of cash last year are particularly well placed to ride out the present crisis. On the private equity front, the big winners include the Lausanne-based antibody-drug conjugate developer ADC Therapeutics SA, which took in CHF101 million across two transactions, genomic analysis firm Sophia Genetics SA, also of Lausanne, which raised CHF76 million, and immune tolerance specialist Anokion SA, which raised CHF40 million. The report did not include Fergene Inc., the Washington-based gene therapy firm established by Saint-Prex, Switzerland-based Ferring BV and Blackstone Life Sciences, which raised $570 million last year. Also excluded was Zug-based Arvelle Therapeutics, which, although nominally headquartered in Switzerland, operates from The Netherlands.
On the public equity side, Zug-based Crispr Therapeutics AG, which is now largely an American affair, was practically the only game in town. It raised $315 million through a follow-on offering and another CHF121 million through an at-the-market equity program. The Swiss-Belgian diagnostics firm Biocartis Group NV, of Mechelen, Belgium, raised CHF64 million, and the Lausanne-based Alzheimer's disease specialist AC Immune SA took in CHF50 million.
There were no IPOs on the Swiss stock exchange last year. That is partly a function of the ready availability of private equity. "There's probably lower pressure to go public than in other countries," Altorfer said. But the country's investors remain supportive of biotech. The Swiss Bio+Medtech Index has outperformed the Swiss Performance Index, which tracks a large basket of stocks, by 38%, and the Nasdaq Biotechnology Index by 46%, over the last five years to January 2020. After plunging sharply in March it is steadily regaining at least some of the lost ground.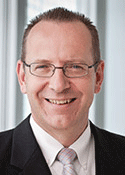 It may be one reason why Swiss firms have been the last to join the great European biotech migration to Nasdaq. "It depends a bit on who your investors are," Jürg Zürcher, partner and biotechnology leader for Germany, Switzerland and Austria at EY, told BioWorld. The downsides for European firms floating on Nasdaq are well known. "The challenge for the European companies is they are foreign filers and have to take on the additional regulatory burden."
For some individual Swiss biotechs and their big pharma compatriots the present crisis also represents an opportunity. Novartis AG and Roche Holding AG, both of Basel, have multiple COVID-19 development programs underway. The former has just initiated a phase III trial of hydroxychloroquine and is also collaborating with Wilmington, Del.-based Incyte Corp. on a phase III trial of the Janus kinase 1/2 (JAK1/2) inhibitor Jakafi (ruxolitinib) for treating cytokine storm associated with severe COVID-19 infection. Roche is active on both the therapeutics and diagnostics fronts, and is running a phase III trial of its interleukin-6 (IL-6) inhibitor Actemra (tocilizumab) in patients with severe pneumonia.
Several smaller firms have also initiated programs. Schlieren-based Molecular Partners AG has launched what it claimed is the first trispecific COVID-19 development effort, which employs three linked Darpin molecules that recognized different epitopes on the SARS-CoV-2 spike protein. It aims to produce GMP-compliant product by the third quarter. Neurimmune AG, also of Schlieren, has teamed up with Ethris GmbH to develop nebulized, mRNA-encoded monoclonal antibodies, which will be delivered directly to the lungs of patients with COVID-19. A third Schlieren-based firm, Memo Therapeutics AG, is deploying its microfluidics technology to capture the antibody repertoires of elite controllers, or patients who overcame COVID-19 infection in an efficient manner, in order to uncover rare but potent neutralizing antibodies.
Many more are active but have not made their plans public as yet, Altorfer said, while the country's academic research community has also mobilized.