Privately held Memgen LLC and the H. Lee Moffitt Cancer Center agreed to technology licensing agreements covering intellectual property the two jointly developed. The deal includes MEM-288, Memgen's lead candidate, which the company said exhibits significantly enhanced selectivity and activity against a range of tumor types.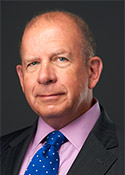 Memgen's CEO, Greg Brown, said he is eyeing this year for entering the clinic to treat patients suffering from difficult-to-treat cancers. It's an aggressive stance, given a pandemic that has slowed and halted many clinical trials around the world. For the clinic door to open, Brown is making sure the candidate's toxicity testing and release testing are up and running, the protocol is being written and all that leads to filing the IND. There are certain things in life that Brown said he can control and there are things he doesn't, but he said he is confident about the success of the process.
"The FDA response times have been consistent with the statute guidelines," Brown told BioWorld. "I don't know what they would come back with on the IND but even that wouldn't be a huge delay."
Brown's studied view of the process comes from his experience as a surgeon and as a health care investment banker. A self-styled "innovation guy," Brown said he believes in the science behind MEM-288 and its potential.
"After 15 years as investor, when I think about investing, I think an investor buys risk which has return built in," he said. "What are the risks that remain in the asset and are you being paid well for them? That's what you do as an investor. These risks are not hidden."
Brown is betting on the Houston-based company's CD40-ligand (CD40L) based therapeutics. MEM-288, the company's lead product, is just one candidate. It also has Memvax, a COVID-19 vaccination program it is working to develop. Memvax is a broad-based immune stimulant being studied for use in combination with other vaccine components.
"When you think about a virally delivered gene that's a potent immune stimulator, that could work well with a protein as a vaccine," Brown said. "We are in discussions with a number of companies that may have a good protein or peptide but are looking for something to increase immune stimulation."
MEM-288, Memgen's lead candidate, is a CD40L based therapeutic. It has induced an antitumor immune response in animal models through expression of MEM40, the company's CD40L transgene, and IFN beta. In developing it, the company has worked with the Duke University Cancer Institute as well as Moffitt. The Baylor College of Medicine is a part of the cGMP manufacturing. These are partnerships Brown noted that allow the company to "punch above its weight."
The company's preclinical data show the CD40-L system can activate the body's innate immune system and cellular and humoral immunity.
Memgen's oncolytic viruses are designed to kill selected cancer cells and leave the healthy ones alone. MEM-288 is an adenovirus that comes with two transgenes, one of which is the CD40L transgene. The virus should allow a patient's cells to manufacture proteins to activate the immune system, especially cancer killing T cells.
Brown said he came across the company and its candidates in 2016 when, after having been a founding managing director at Cowen Health Royalty Partners for many years, he met Memgen's chief science officer Mark Cantwell at a conference. Cantwell, who was involved in the candidate's original patents at the University of California, San Diego, said the company needed some business counsel, and for two years Brown offered his expertise. In 2018 he joined the board and at the beginning of this year, Brown became CEO.
"To my way of thinking, this is powerful science," he said. "It deserves to be in the clinic."
Brown said the company is lean, funded by a small group of investors, and is bringing on a consulting chief financial officer soon.
Moffit, of Tampa, Fla., is a nonprofit cancer treatment and research center.