Alexion Pharmaceuticals Inc., of Boston, will diversify its portfolio beyond its top-selling Soliris (eculizumab) and C5 inhibitor Ultomiris (ravulizumab) by acquiring Portola Pharmaceuticals Inc. for $1.4 billion.
Alexion's CEO, Ludwig Hantson, told investors May 5 that the acquisition immediately diversifies the company's commercial-stage portfolio by adding Portola's Andexxa (coagulation factor Xa [recombinant], inactivated-zhzo) to Alexion's existing palette of hematology and neurology therapies. Andexxa is the only FDA-approved factor Xa inhibitor reversal agent in severe and uncontrolled bleeding.
"It has a durable profile with regulatory exclusivity through 2030 in the U.S. and 2028 in EU," Hantson said. "It has demonstrated transformative clinical value by rapidly reversing the anticoagulant effects of factor Xa inhibitors rivaroxaban and apixaban in the event of life-threatening or uncontrolled bleeding and has the potential to be the global standard of care. In 2019, more than 16 million patients used factor Xa inhibitor. And of those, approximately 3% to 5% experienced major or life-threatening bleeds."
Alexion's executive vice president and chief commercial and global operations officer, Brian Goff, said there is a near complete overlap between the company's critical care call points and Andexxa's target accounts.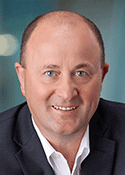 Piper Sandler analysts wrote Tuesday that Alexion can derive commercial synergies between Andexxa and Soliris/Ultomiris and can ultimately drive long-term incremental revenues of more than $500 million through deeper market penetration and label expansion, with consensus revenue estimates ranging from $156 million in 2020 upward to $492 million by 2024.
"Andexxa's launch has been less than stellar, but with recent health economics data, as well as reimbursement and manufacturing improvements, the Andexxa launch is expected to accelerate moving forward," the analysts wrote. "Combining this new platform strength with [Alexion's] critical care infrastructure, especially with the already near complete call point overlap of target accounts and the potential 60% increase in target access, the [business development] strategy makes sense to us."
Cowen's Phil Nadeau wrote Tuesday morning that the acquisition will create long-term value for Alexion shareholders, projecting Andexxa will achieve $750 million in worldwide revenue by 2024. He referenced a Cowen analysis suggesting that Andexxa is worth approximately $2 billion.
With Alexion paying approximately $1.2 billion net of Portola's cash, "we believe that the deal will create meaningful value for Alexion shareholders assuming Alexion can successfully execute on Andexxa's launch and make it the standard of care FXa reversal agent worldwide," Nadeau wrote.
There are doubters. SVB Leerink's Geoffrey Porges wrote Tuesday that while he is positive about the profile of Andexxa, he finds it hard to see the synergies with Alexion's current rare disease focus.
"At best we think that Andexxa meets prior consensus revenue expectations, which Alexion's management suggested was [about] $600 [million], and then contributes incremental EBIT" of $300 million to $400 million, he wrote Tuesday. "At worst the product struggles to achieve adoption in the U.S. much above its current run rate, and then remains modestly dilutive to Alexion's profitability and diversion from their commercial focus on identifying patients for Ultomiris, which provides a lifetime revenue value of $500,000+ assuming at least a year's duration."
Evercore ISI analysts called the Portola acquisition a "strong bolt-on" as Alexion diversifies, adding that Alexion has a strong growth outlook that can correct its "past commercial stumbles and take advantage of terrible 4Q performance."
Portola stock (NASDAQ:PTLA) rose dramatically Tuesday, closing 130% at $17.85 per share, while Alexion stock (NASDAQ:ALXN) sagged 5.59% to close at $98.25 per share.
On May 6, 2019, Alexion shares sold for $136.96 each. Two craters mark the stock's journey in the past 12 months, one on Sept. 3 as shares dipped to $95.18 and another on March 12 as they slipped to $76.71. Since March, however, the shares have steadily risen 28%.
In the deal, which is expected to close in the third quarter, Alexion plans to acquire all outstanding shares of Portola's common stock for $18 per share in cash. Alexion will fund the transaction with cash on hand. Alexion will also be acquiring cash currently on Portola's balance sheet, net of debt of about $215 million that will become due upon closing. As of Dec. 31, Portola's cash and short-term investments were approximately $430 million.