The worldwide option and license agreement Alpine Immune Sciences Inc. drew up with Abbvie Inc. for ALPN-101, a dual CD28/ICOS co-stimulation antagonist for treating systemic lupus erythematosus and other autoimmune diseases, heartily strengthened Alpine's stock and supports its planned operations into 2023.
Alpine shares (NASDAQ:ALPN) more than doubled Thursday, soaring 124.85% to close at $10.95. The stock is at its highest level in more than three years but far from the Aug. 17, 2015, heights it scaled when shares went for $80.64 each.
Seattle-based Alpine, which had been in discussions with North Chicago-based Abbvie for years, will receive an up-front $60 million payment and could receive up to an aggregate of $805 million for exercise of the option and success-based development, regulatory and commercial milestones.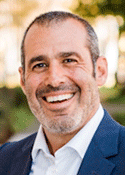 Mitchell Gold, Alpine's executive chairman and CEO, told investors in a Thursday morning call that the milestones were "sizeable" and included not just clinical milestones but also manufacturing and development milestones. Gold said the milestones were designed by the two companies and were "highly achievable."
Alpine also is eligible to receive tiered royalties on ALPN-101's net sales. Abbvie receives an option to an exclusive license for ALPN-101.
During the option period, Alpine will conduct a phase II study, set to begin sometime in 2021, in systemic lupus erythematosus. Once the option is exercised, Abbvie will conduct all future clinical development, manufacturing and commercialization activities.
Gold said Abbvie was particularly interested in seeing the preclinical data from the phase I healthy volunteer study of ALPN-101, whose dual CD28/ICOS inhibition was "highly appealing to them."
The double-blind, placebo-controlled, single and multiple ascending-dose study randomized 96 healthy adults receiving doses ranging from 1 μg/kg to 10 mg/kg. At all dose levels, ALPN-101 was well-tolerated with no severe adverse events, no clinically significant immunogenicity events and no evidence of cytokine release. Pharmacokinetics and pharmacodynamics exhibited a desirable dose dependence, with increasing doses corresponding to increasing duration of complete or near-complete target saturation, as well as inhibition of antibody responses to keyhole limpet hemocyanin immunization.
CD28 and ICOS are closely related co-stimulatory molecules with partially overlapping roles in T-cell activation that, the company said, likely play a role in multiple autoimmune and inflammatory diseases.
Piper Sandler analysts noted that lupus, a notoriously difficult disease to effectively treat, has been a common indication for ICOS agents, "but we believe ALPN-101 co-engagement of CD28 could prove superior to individual targeting." The analysts also said the deal "broadly validates" Alpine's novel variant immunoglobulin domain platform.
The systemic lupus erythematosus market for the U.S., Europe and Japan is expected to grow at a CAGR of nearly 4.2%, from about $1.64 billion in 2018 to $2.46 billion in 2028, according to DRG, which expects that growth to be primarily fueled by the launch of newer therapies, including some premium-priced biologics.
Alpine had initiated a phase Ib/II trial of ALPN-101 in acute graft-vs.-host disease but since this new deal has been cut, the company will discontinue the study.
However, the deal strengthens Alpine's ability to develop ALPN-202, a conditional CD28 co-stimulator and PD-L1 and CTLA4 checkpoint inhibitor. The phase I NEON-1 study is now open for enrollment for adults with advanced solid tumors or lymphoma refractory or resistant to standard therapy, including checkpoint inhibitors when indicated. The trial's dose escalation begins with single participant cohorts to minimize the number of participants and will be followed by standard 3 + 3 cohorts where two dose regimens, weekly vs. every three weeks, will be studied in parallel. There are also expansion cohorts to explore specific tumor types and/or biomarker-selected tumors.
Alpine's ALPN-303, a dual B-cell cytokine antagonist, also benefits from the deal, which will allow further preclinical studies in B-cell-mediated diseases. In June, Alpine presented a poster session on the program at the European Congress of Rheumatology E-Congress 2020, "B Cell Modulatory Variant TNF Receptor Domains (vTDs) Identified by Directed Evolution to Inhibit BAFF and APRIL, Alone or Combined with Variant Ig Domains (vIgD) that Inhibit T Cell Costimulation, for the Treatment of Systemic Lupus Erythematosus and Other Severe Autoimmune Diseases." BAFF and APRIL are tumor necrosis factor superfamily cytokines that play key roles in B-cell development, differentiation and survival, contributing to the pathogenesis of B-cell-related autoimmune diseases such as systemic lupus erythematosus, the company noted.