LONDON – Epidarex Capital announced the closure of its £102.1 million (US$126.3 million) third fund, which will invest in very early stage biomedical and med-tech spin-outs from high-class but "under-ventured" universities in regions of the country where venture money is in short supply.
The fund is cornerstoned by £50 million from the British Business Bank, the government economic development bank, through its Enterprise Capital Fund program, which backs the formation of tech and science startups.
Other investors include the universities of Edinburgh, Manchester, Glasgow and Aberdeen, all institutions with strong life sciences and medical faculties, and likely sources of investible research.
"There is a huge opportunity in making early stage investments in these under-ventured regions," said Sinclair Dunlop, managing partner of Epidarex. "There is world class biomedical research in universities like Manchester, Sheffield and Leeds, where the amount of intellectual property is very significant, and there are not a lot of early stage VCs specializing in building up life sciences companies," he told BioWorld.
Typical investments will range from £2 million to £5 million, with Epidarex going in as seed investor and putting in enough money to get technologies to the point where other VCs will join in.
The first investment from the fund is Lunac Therapeutics Ltd., which is working on the discovery and development of next-generation anticoagulant drugs. The company is targeting the coagulation cascade at the level of activated factor XII. Research carried out by the founding scientists shows inhibiting the enzyme will prevent clot formation without increasing the risk of bleeding.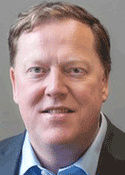 For Dunlop, this is a prime example of the type of high-quality, highly relevant science that is sitting on the shelf in U.K. provincial universities. Lunac rests on a decade of research that has been funded by the Medical Research Council and the medical charities British Heart Foundation and Wellcome Trust. It also has won a £3.41 million award from the Biomedical Catalyst, a fund run by the government innovation agency Innovate UK.
The award is funding an 18-month preclinical drug discovery project, bringing together target biology, understanding of the pathology and chemistry, from Leeds University. In support of that, Lunac will have access to expertise and imaging equipment at the Medicines Discovery Catapult, a government funded organization that assists with translational research.
"We've committed £2 million to £5 million," Dunlop said. "It's at that sort of £5 million-ish point where you can get the technology on track, and then after that, there's lots of mid-range VCs, who say they are early stage investors, but aren't really."
Dunlop pointed to inflammasome specialist Nodthera Ltd., for how he hopes things will pan out after the initial investment. Epidarex put £3 million in seed money into Nodthera from its Fund II in July 2016, to get the company off the ground. Two years later, the £28 million series A was co-led by Sofinnova Partners and 5AM Ventures, with F-Prime Capital Partners.
Then, earlier this month, Nodthera closed a $55 million series B, which attracted premier pharma VC funds Novo Ventures and Sanofi Ventures, and U.S. investor Cowen Healthcare Investments.
As it happens, Nodthera is based in Cambridge, U.K., one of the locations best supplied with life sciences VCs in the whole of Europe. However, the chemistry around which it was founded originated with Selvita SA, of Krakow Poland, a part of Europe where private capital is in short supply.
Backed by the British Business Bank, Epidarex Fund III will all be invested in the U.K. Dunlop said he is "inundated" with high-quality opportunities.
The formation of Lunac means Fund III is hitting the ground running, and another spin-out is due to arrive on the scene soon.
It has been possible to keep forming companies, despite COVID-19-enforced closures of most university laboratories and campuses. The diligence process can be done, though Dunlop said meeting founders is a gating factor. "At some time, unless we get some face time, it will be tricky to keep deals moving," he said.
But delays of weeks or months have to be put in the context of a five- to seven-year investment cycle. "I think we can weather it," said Dunlop.
To date, Enterprise Capital Funds cornerstoned by the British Business Bank has put £1.6 billion into 540 companies. However, most of that has gone to tech startups.
"The idea is to catalyze private investors, and most funds have been tech-centered. We're the first to specialize in life sciences and we're delighted to have made the case to the British Business Bank to invest in life sciences," said Dunlop. "To get money from the bank is a very competitive process, only a tiny percentage get approval."