Shares of Sweden-based Hansa Biopharma AB (NASDAQ:HNSA) jumped 32.7% to SEK53.90 (US$5.81) on July 2 as Sarepta Therapeutics Inc. became the first partner to license its lead asset, imlifidase, to enable gene therapies to treat muscular dystrophy patients harboring neutralizing antibodies to the adeno-associated virus (AAV) vectors the medicines employ.
Hansa's president and CEO, Søren Tulstrup, called the deal a "milestone" in efforts to broaden its work beyond transplantation and acute autoimmune diseases. More concretely, it also brought the drug developer $10 million up front, plus an opportunity to earn up to $397.5 million in milestone payments. "Hopefully, [the program] can move into the clinic at some point towards the latter half of next year," he said Thursday, during a conference call about the deal.
The agreement covers the development and commercialization of imlifidase as pretreatment prior to the administration of gene therapy in two rare conditions: Duchenne muscular dystrophy (DMD) and limb-girdle muscular dystrophy (LGMD). Sarepta's SRP-9001 is its lead AAV-based candidate in DMD, while SRP-9003 is its most advanced LGMD candidate. Both programs use an AAV serotype rh74 vector platform. Cambridge, Mass.-based Sarepta is advancing no fewer than four LGMD gene therapy programs and holds an option on another one.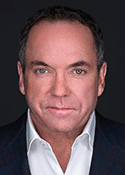 As many as 70% of patients considered for gene therapy treatment carry neutralizing anti-AAV antibodies, though, in the case of Sarepta's candidates, that number is estimated to be lower, at between 15% and 20% in both indications. Still, "while our AAVrh74 vector has been associated with a low screen-out rate for neutralizing antibodies, even that low rate is inconsistent with our mission," said Sarepta President and CEO Doug Ingram.
The deal builds on preclinical research, documented in the June 1, 2020, issue of Nature Medicine, showing that imlifidase treatment prior to AAV vector infusion was safe and led to "enhanced liver transduction, even in the setting of vector readministration." The article describes work by researchers at the Evry, France-based not-for-profit Genethon, Roche Holding AG subsidiary Spark Therapeutics and Sarepta. It wasn't clear on Thursday whether Spark has plans to license imlifidase as well.
Hansa's technology has shown the ability to clear the IgG antibodies that prevent dosing AAV-based gene therapies. "If successful, it could offer the potential of extending our gene therapy treatments to DMD and LGMD patients who would otherwise have been denied access due to pre-existing antibodies," Ingram said.
Imlifidase, an enzyme, works by cleaving IgG-antibodies and inhibiting their reactivity, thus clearing the AAV-IgG antibodies that would typically preclude dosing or re-dosing with AAV. "These antibodies prevent the effective transfer of the gene therapy vector to the target cell," said Christian Kjellman, Hansa's chief scientific and operations officer. The enzyme works fast, too. In clinical studies, Hansa has demonstrated that it can inactivate IgG in less than two hours following infusion.
New horizons for imlifidase
Going forward, Sarepta will be responsible for conducting preclinical and clinical studies of imlifidase and subsequently applying for regulatory approval in DMD and LGMD indications. It will also be responsible for promotion of imlifidase as pretreatment to gene therapy following potential approval.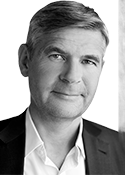 In addition to the potential $397.5 million in milestone payments – weighted heavily toward sales – the Lund, Sweden-based company will be paid tiered royalties up to the midteens on gene therapy sales enabled through pretreatment with imlifidase.
The agreement follows on the heels of a positive opinion adopted by the EMA's Committee for Medicinal Products for Human Use just last week regarding an MAA for imlifidase in kidney transplant. That decision paved the way for Hansa to potentially market the medicine as Idefirix in the EU. It would be sold as a desensitization treatment for kidney transplant candidates who do not have a living donor but who harbor circulating antibodies directed at donor human leukocyte antigens that leave them at high risk of acute antibody-mediated rejection of the donated kidney.
But even with a potential European approval for Idefirix in the works and efforts underway to establish a clinical case for the kidney transplant indication ahead of a potential U.S. BLA filing, Hansa clearly has bigger plans for imlifidase. "The issue with neutralizing antibodies is a real one. It's a real challenge," said Tulstrup. "This is a very good, I think, first entry into the oral gene therapy space. We're happy to work with a strong player like Sarepta for these increases," he said. "But we have been and are in discussions with a range of moving players for a range of indications."