LONDON – Privately held U.K. biotech F-star Therapeutics Ltd. is gaining a Nasdaq listing via a reverse merger with Spring Bank Pharmaceuticals Inc., with F-star's shareholders due to own 61% of the new entity, to be named F-star Therapeutics Inc.
The deal, which has the agreement of both sides, requires F-star to raise $25 million in a private round at the point of closure, giving the merged company cash of $40 million for clinical development of its four programs over the next two to three years.
Eliot Forster, CEO of F-star, will become president and CEO of the new entity, while Martin Driscoll, president and CEO of Spring Bank, will leave the company.
Hopkinton, Mass.-based Spring Bank has been looking at its options since January, when it was forced to drop the lead program, inarigivir soproxil, which was in phase IIb development in hepatitis B infection.
That followed on from halting recruitment in December 2019, after three patients showed evidence of hepatocellular dysfunction and elevated alanine transaminase that was said to reflect liver injury rather than immune flares. One patient in the trial died.
The new F-star will be positioned as a development-stage immuno-oncology specialist, with a mission to develop next-generation products that elicit immune responses in the 80% of patients who fail to mount a durable response to current immunotherapies.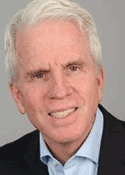 "We wanted to find a partner in immuno-oncology," said Driscoll. "In our view, this is a broad-based opportunity for Spring Bank stockholders. It will yield a new company with a broader portfolio of immuno-oncology assets, with the money to deliver on the plan."
The company will have "differentiated assets that address the current limitations of immuno-oncology," Driscoll told attendees of a call held to discuss the deal.
Forster told BioWorld the opportunity to merge had come "out of the blue." The approach by Spring Bank's advisors was not made because F-star was known to be interested in a Nasdaq listing, but rather on the basis of the Cambridge, U.K.-based company's portfolio of bispecific antibodies. "It was a competitive process to land the deal," Forster said.
It is fair to say F-star has at times had a hand-to-mouth existence, raising $56 million in small venture capital rounds since its formation in 2006, in Vienna.
It also has attracted some big name pharma partners, but those were in early stage collaborations with the big money some way down the line. The company said those have brought in $200 million in nondilutive capital.
In order to feed the asset-generating bispecifics platform, F-star had a strategy of forming independent satellite companies to make programs easier to finance. One, in neurodegenerative diseases, was sold in May 2018 to Denali Inc. for $24 million and up to $447 million in milestones.
However, a year before that, in April 2017, Bristol Myers Squibb Co. passed on its option to buy another of the satellite companies.
Forster dropped the satellite strategy after becoming CEO in November 2018, in favor of concentrating on in-house assets.
Upcoming milestones
There are no plans in the short term to raise money on the market, but Forster said the company's four programs will reach a number of milestones over the next two years. That will allow it to access "Nasdaq smart capital," which "can be deployed at a level to advance faster," he said.
The lead program, FS-118, a bispecific antibody targeting both LAG-3 (lymphocyte activation gene-3) and PD-L1, is in a phase I trial that is expected to report before the end of the year, with a proof-of-concept study in head and neck cancer expected to start early in 2021.
Following on is FS-120, targeting OX40 and CD137, which is starting a U.S. phase I before the end of the year, while the third F-star program, FS-222, aimed at CD137 and PD-L1, is due to enter the clinic in a phase I in Spain next year.
The one program rescued from Spring Bank is SB-11285, a STING (stimulator of interferon genes) agonist, which is due to move on from a phase I/II dose-escalation monotherapy study, to be assessed in combination with a PD-L1 checkpoint inhibitor, in 2020. Data from the dose-escalation arm are due before the end of 2020.
"We feel we are now in a position to fully exploit the platform, whilst continuing to support our pharma partners," Forster said.
In addition to their 39% stake in the merged entity, Spring Bank shareholders are offered contingent value rights if the combined company completes a strategic deal for SB-11285 and/or signs a collaboration around the STING platform technology. Forster said no deals of that nature are in the offing currently.
Spring Bank has undergone a restructuring to cut costs since axing the hepatitis B program. Forster said remaining staff will move to F-star's office in Cambridge, Mass., from where it runs financial, clinical and regulatory functions. The headquarters function will be divided between that facility and the R&D labs in Cambridge, U.K.
Spring Bank's stock (NASDAQ:SBPH) has changed hands for as little as 80 cents, and no higher than $2 per share, since the bad news in January. It spiked to $2.57 when the reverse merger was announced on July 29, but fell back below $2, to close at $1.94 on July 30.