Academic tech transfer offices are largely still working from home, but the groups have been as busy as ever according to a report from Primary Research Group Inc. that surveyed 37 colleges and universities.
From January to May 2019, the institutions had an average of 54.96 invention disclosure reports filed, up from 51.31 for the same period in 2019. Looking at the top 59 universities in the survey, disclosures increased to 108.88, compared to 103.75 in the same period for the prior year.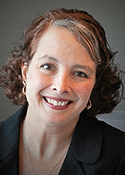 "First few weeks, when the university really shutdown pretty quickly, things were quiet," Thelma Tennant, director of business development & licensing at the University of Chicago's Polsky Center for Entrepreneurship and Innovation, told BioWorld. "And then two things happened: Researchers got really fired up about what could they do to work on COVID, even if they weren't in touch with disease researchers, and also there was more time for them to be analyzing data sets or thinking about all of these projects that have been back-burnered for a variety of reasons."
Ellen Kats has had a similar experience at the University of California, San Francisco, where she's the assistant director of UCSF Innovation Ventures. "For July, we're basically at the rate of getting almost one new disclosure every day, which is on the high side for us," she told BioWorld. "People are able to take stock of what they can actually do that does not involve going into the lab and being at the bench."
At both universities, labs are currently working at about 50% capacity.
According to Primary Research Group's report, more than 40% of universities surveyed were working on vaccines for COVID-19, and nearly 60% were working on COVID-19 treatments. Almost 60% of survey participants had entered negotiations to license, sell or otherwise provide coronavirus-related technology in the past six months.
And if licensing isn't an option, universities appear willing to give away technology to help fight the pandemic: 40.54% of all the institutions and two thirds of the top 59 globally ranked universities had adopted measures to enable royalty free or other enhanced forms of access to help fight COVID-19. Over half of the respondents said they would likely relax patent protections for COVID-19 technologies if asked, while 16% said they had already relaxed patents.
"The most surprising thing for me was just the sheer volume of the research efforts," James Moses, research director of Primary Research Group, told BioWorld. "It seemed that for virtually any kind of technology that you would think was related to COVID that half the universities were working on something."
Overcoming challenges
Beyond the blending of work and home management that all new work-from-home employees are dealing with, Tennant has found the biggest struggle to be a lack of direct interaction among the team, "A lot of tech transfer offices are very collaborative and group think goes into a fair amount of what we do. From a team perspective it's a little harder to connect with each other." The group uses Slack and Microsoft Teams, "but it's never quite the same as knocking on someone's door, two doors down, and asking if they have a second."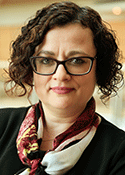 On the plus side, working with researchers has been a little easier. The team typically meets University of Chicago researchers in their labs or offices to discuss their disclosures but has switched to Zoom meetings to go over the technologies. "There's an efficiency gain because we're not traveling anymore. You can slam more meetings into a day," Tennant said.
UCSF's Kats echoed the issues of separation, "You definitely feel more isolated from your team and from the community at large. You have to put a little more effort into it to feel like you're staying connected." But in the end, she feels her group has adjusted well, "I think this has demonstrated to us that we are fully capable of doing our jobs remotely full-time."
Tennant also noted the pandemic has made it a little harder to do individual outreach to faculty who haven't made disclosures previously. The group has moved some of their in-person seminars and programming about entrepreneurship online, which has been well-received by investigators since they don't have to travel across campus. The department is considering keeping some of those programs online going forward.
Startups
The number of startups launched with university equity participation fell from a mean of 3.08 from January to June 2019 to a mean of 2.42 for the first half of 2020, according to Primary Research Group's survey. "Most felt that startups should not be postponed; however, many, it seems, expect postponements, generally due to lagging funding sources or bottlenecks with inputs," the report summarized from an open-ended question of survey participants.
UCSF is negotiating a number of start-up deals right now. "We have not seen funding being affected yet -- or at least not in the therapeutic space," Kats said.
University of Chicago has seen similar activity with around half a dozen licenses to startups for university developed technologies since the shutdown. "The appetite to start companies hasn't changed," Tennant said, noting that the licensing companies have financial backing and at least one university startup has closed a series A in the last couple of months.
Despite the desire to start companies, Kats noted that launching during the pandemic can be challenging, "There's some uncertainty about the ability to get work done and whether CROs are going to be able to be available, so proof of concept experiments are going to take longer."