Neuropace Inc. has scooped up $67 million in a financing round that was led by Accelmed Partners. The funds will be used to accelerate commercial growth of its brain-responsive neurostimulator (RNS), as well as to advance new indications for the U.S. FDA-cleared system.
Participating in the round were an unnamed strategic investor, Revelation Partners, Soleus Capital and existing investors Kck Group and Orbimed Advisors. The funding includes $33 million in new equity capital plus $34 million from convertible debt provided by current investors from a previous round. Another $27 million in committed capital is available in a second tranche.
In conjunction with the financing, Evan Norton, general partner at Accelmed Partners, joined Neuropace's board of directors.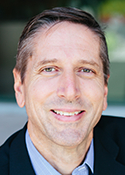 "This round of financing will enable us to execute our commercial strategy and maximize therapy adoption at comprehensive epilepsy centers," said Mike Favet, CEO of the Mountain View, Calif.-based company. "It will also fund a clinical trial to expand our indication to patients under 18 years old, a population whose quality of life is especially impacted by epilepsy."
Currently, the RNS system has a U.S. FDA green light as an adjunctive therapy for adults with refractory, focal onset seizures with no more than two epileptogenic foci. It consists of a small neurostimulator implanted under the scalp and connected to leads that are placed in up to two seizure onset areas. Patients also receive a remote monitor that wirelessly collects information from the stimulator for relay to a patient data management system.
Real-world evidence
In a recent study published in the journal Epilepsia, patients implanted with the closed-loop neuromodulation system experienced a one-year median seizure frequency reduction of 67%, increasing to 82% at three years or more years. One in three patients saw more than 90% reduction in seizure frequency, and nearly one in five reported being seizure-free in the preceding three months.
Data from Neuropace's nine-year, multicenter long-term treatment study, published in the July 2020 issue of Neurology, found the system significant and sustained reductions in disabling seizures with long-lasting improvements in overall quality of life and cognitive function.
"We now have the highest seizure reduction rates reported by any epilepsy neuromodulation device, a robust product innovation pipeline and market expansion opportunities. With this additional funding, we can bring RNS system's life-changing technology to significantly more people who are living with refractory epilepsy."
Currently, about 3.4 million Americans live with epilepsy, 1 million of whom are refractory and don't respond to antiseizure medications, according to Favet. Epilepsy's global impact is estimated at 60 million people.
The RNS system has been used to treat more than 2,500 patients to date, and Neuropace hopes to grow that number significantly with targeted sales and market development programs.
Use of funds
A portion of the new funds to be used to drive continued commercial expansion, including efforts to increase referrals to sites that specialize in treating refractory epilepsy patients.
"With a fully built out and trained salesforce, our current commercial focus is to increase adoption and utilization at the comprehensive epilepsy centers, where most refractory patients are still not getting a therapeutic intervention beyond antiseizure medication," Favet told BioWorld. "Beyond that, we are focusing on market development, because only 20% of refractory epilepsy patients are currently being seen at a comprehensive epilepsy center."
Efforts to close the referral gap will focus on raising awareness and education of patients and community physicians. The company is also looking at opportunities for market expansion beyond the U.S.
In addition, Neuropace will fund a clinical trial to expand the RNS system's indication to individuals who are 12 to 17 years old. The IDE study, which has already been approved by the FDA, is expected to kick off in the first half of 2021, Favet said.
The funds will also support ongoing research and development, including developing artificial intelligence algorithms to improve device performance and a next-generation neurostimulator.
Neuropace's pipeline includes additional indications both for epilepsy and other neurologically affected conditions. The company wants to conduct clinical studies of the RNS system in patients with Lennox-Gastaut and other nonlocalized epilepsies. There are also several external research studies that are using the system to assess indications such as impulse control, depression and post-traumatic stress disorder, Favet said.
Meanwhile, a study is underway to evaluate the RNS system's use in helping to manage loss-of-control eating in medically obese patients for whom medication and gastric bypass surgery have not helped. "The first patients have been enrolled in the study, which is being conducted by researchers at Stanford, but no interim results have been released yet," Favet said.