LONDON – Apogenix GmbH has added its CD95 ligand inhibitor, asunercept, to the band of cancer immunotherapies that are being repurposed to treat the most severe effects of COVID-19 infection.
The first patient was dosed last week in Spain, as part of a 400-patient randomized phase II trial assessing three different doses of asunercept plus standard of care, and standard of care alone.
The phase II study is being funded entirely by Apogenix's majority shareholder, Dievini Hopp Biotech Holding GmbH, the family fund of Dietmar Hopp, founder of SAP SE, Europe's largest software company and bulwark of early stage German biotechs.
Apogenix also has approval to open the trial in Russia and expects to recruit the first patients very soon. The company chose the country as a base for the phase II study because it has an existing network of academic collaborators there. "Also, treatment is highly centralized, with dedicated centers treating COVID-19 patients," said Thomas Hoeger, Apogenix CEO.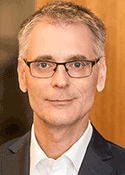 The primary endpoint will be time to sustained improvement, as assessed against the World Health Organization's COVID-19 clinical progression scale.
Secondary endpoints will be 15- and 29-day mortality, and length of hospital stay.
Apogenix began clinical development of asunercept in cancer as far back as 2008, and has delivered positive phase II data in glioblastoma. The decision to swerve sideways and run such a big phase II in COVID-19 rests on two decades of research unravelling how the CD95L-CD95 death receptor ligand system is regulated, and on accumulating evidence that these mechanisms are likely relevant in COVID-19 patients who need oxygen therapy.
The two strands of research have been brought together by Henning Walczak, professor of cell death, cancer and inflammation at University College London and co-founder of Heidelberg, Germany-based Apogenix, who has carried out extensive research on programmed cell death and the effects on inflammation in cancer and autoimmune diseases.
Following the outbreak of the pandemic, Walczak worked with a number of academic collaborators, looking at the immune response of COVID-19 patients suffering acute respiratory symptoms. While death ligands normally maintain immune homeostasis, keeping infection at bay, Walczak quickly surmised the CD95L system was going into overdrive, killing T cells and subsequently, lung epithelial cells.
Inhibition of the CD95 system is expected to have a dual therapeutic effect, reversing life-threatening lymphopenia and blocking lung epithelial cell death, said Hoeger.
COVID-19 patients with the worst outcomes have marked lymphopenia, which previously has been shown in influenza, SARS-1 and MERS – and now in COVID-19 – to be driven by dysregulation of the CD95 system.
"There is a very good correlation: The more severely [affected] these patients are, the more marked the lymphopenia is. Additional case studies describe CD95 as up-regulated," Hoeger said. "That's strategy number one – to really help people with symptoms by protecting T cells," he told BioWorld.
The second effect on the CD95 system that is brought on by viral infection is inflammatory cell death of lung epithelial cells, leading to pneumonia and acute respiratory distress syndrome (ARDS).
Published data show CD95 levels are increased in the lungs of influenza patients who develop ARDS, and CD95 ligand inhibitors have been shown to prevent lung epithelial cell death. It was demonstrated more than 20 years ago that CD95 levels are elevated in the bronchoalveolar lavage fluid of patients before and after the onset of ARDS, with concentrations at onset significantly higher in patients who died.
There is no suitable animal model of COVID-19 as yet, but Hoeger noted CD95L inhibition is effective in stopping lung epithelial cell death in in vivo models of ARDS caused by flu.
As more and more reports were published recording elevated CD95 expression in severely affected COVID-19 patients, "the whole picture came together," Hoeger said.
Asunercept is a fusion protein consisting of the extracellular domain of the CD95 receptor and the Fc domain of an IgG antibody. It specifically binds to CD95, preventing apoptotic cell death of immune cells.
"The CD95 ligand, which is inhibited by asunercept, plays an important role in the induction of life-threatening lymphopenia and lung epithelial cell death, leading to pneumonia and ARDS in COVID-19 patients," said Hoeger.
"Since lymphopenia and ARDS are also complications of other viral infections, asunercept could represent a new therapeutics approach for viral infections beyond COVID-19."