DUBLIN – Grifols SA is acquiring Gigagen Inc. outright by paying $80 million for the remaining 56% of the company's equity it does not already own. Its total outlay comes to $115 million, as it had previously acquired a 35% stake in South San Francisco-based Gigagen back in 2017.
Barcelona-based Grifols is best known as a plasma and plasma-derived products company. This deal brings it a 21st century biotechnology platform with a decade of development behind it. Gigagen has developed a microfluidics-based antibody screening platform that attempts to capture the entire antibody repertoire of individuals by using single-cell technologies and next-generation sequencing to isolate and select B cells that express antibodies of interest using functional assays. The corresponding DNA sequences can be transferred into mammalian cell lines for production. It provides an unbiased method for accessing a much broader spectrum of human antibody diversity that can be accessed through traditional hybridoma-based discovery approaches. Depending on the use case, it can be used to generate individual monoclonal antibodies or recombinant polyclonal immunoglobulin.
The company is on the brink of bringing its first recombinant polyclonal immunoglobulin into the clinic, having recently obtained FDA approval for an IND concerning GIGA-2050, a COVID-19 product comprising some 12,000 different antibodies isolated from the convalescent plasma of 16 individuals with exceptionally vigorous immune responses to SARS-CoV-2 infection.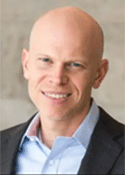 It has partnered with Waisman Biomanufacturing and Goodwin Biotechnology Inc. to achieve large-scale GMP production for the upcoming trial. The phase I study, which is due to get underway in the coming weeks, will recruit 18 hospitalized patients. Safety and efficacy will be assessed after a single dose of GIGA-2050.
The utility or otherwise of convalescent plasma has remained controversial throughout the COVID-19 pandemic. Although large-scale observational studies have suggested a modest benefit, a number of placebo-controlled studies have concluded otherwise, including the NIH C3PO study in emergency room patients, which was recently stopped for futility.
Some of those were criticized because the antibody titers were too low or the treatment was administered too late in the disease course. A group in Argentina recently reported in The New England Journal of Medicine that early administration of high-titer plasma reduced disease progression in older patients, although the trial only recruited 76% of its target population because of declining case numbers. Thirteen of 80 patients in the active treatment arm developed severe disease, compared to 25 of 80 patients in the placebo arm, which translates as a relative risk reduction of 48%.
Gigagen has maintained from the outset that its product would offer substantially higher levels of efficacy, because of its greater potency and diversity. What's more, these attributes should also make viral escape more difficult than may be the case for convalescent plasma. Some have suggested that repeated administration of the latter to an immunocompromised patient in the U.K. created a selective pressure that enabled the B.1.1.7 strain to emerge.
Whether GIGA-2050 represents a real commercial opportunity is still an open question. Even with a rapid clinical development path, the most optimistic forecast for a conditional approval or emergency use authorization would be toward the end of this year at the very earliest. By that time, most Western countries should be well on their way to completing their vaccine rollouts. While low-income countries will take longer to do so, it is questionable whether such a complex – and likely costly – product would fit into low-resource care environments.
Grifols is acquiring a platform, however, and behind the COVID-19 program are several earlier-stage products, including a novel CTLA4 inhibitor, GIGA-564, which, the company said, has a "unique mechanism of action" that leads to improved antitumor efficacy in vivo. How Grifols plans to build a business around the platform is not yet clear. Company officials were not available for comment.
Gigagen was co-founded by CEO David Johnson, a genomics expert who was previously a project director at the Stanford Human Genome Center, and immunologist Everett Myer, an associate professor at Stanford University Medical School.