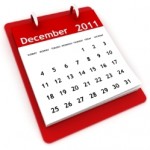 The past year brought the biotech sector a mixed bag of news. Some of it was positive – for instance, the FDA picked up its drug approval pace in 2011 and, in some cases, even surprised the most hardened biotech investors by granting approval of some drugs a month or two before their PDUFA dates – while other headlines hailed discouraging trends such as the failure of Prospect Ventures to close its latest round, confirming predictions of a venture capital contraction.
As we get ready to head into 2012 (and possibly an apocalyptic count-down, if those Mayans are to be believed), let's take a look back at some of the highs and lows of the biotech industry in 2011.
'Me-First' Instead of 'Me-Too'
Biotech execs always talk about tackling unmet medical needs. So it was exciting to see in 2011 the flurry of breakthrough drugs hitting the market. An informal BioWorld poll tagged Seattle Genetics Inc.'s lymphoma drug Adcetris (brentuximab vedotin), the first approved antibody-drug conjugate, as the biggest drug approval of the year, tied with HCV game-changers Incivek (telaprevir) from Vertex Pharmaceuticals Inc. and Victrelis (boceprevir) from Merck & Co. Inc. But other notable approvals included Human Genome Sciences Inc.'s Benlysta (belimumab), the first lupus drug approved in 50-plus years, and Yervoy (ipilimumab) from Bristol-Myers Squibb Co. and Zelboraf (vemurafenib) from Roche AG and Daiichi Sankyo Co. Ltd. as the first two drugs approved for melanoma that actually improved overall survival in clinical testing. And, late in the year, Incyte Corp. scored a win with Jakafi (ruxolitinib), the first approved JAK inhibitor and the first drug for myelofibrosis.
Let's all hope that trend of "firsts" continues in 2012.
A 'Nobel' Death
In a bit of irony (in an Alanis Morissette kind of way), the Nobel committee awarded one-half of the 2011 Nobel prize in physiology or medicine to Ralph Steinman, unaware that the Rockefeller University professor had died of pancreatic cancer three days earlier. Posthumous Nobels are unusual but, after brief debate, the committee wisely decided to allow Steinman to remain a Nobelist. And I'm glad. He certainly earned the title for his discovery of the dendritic cell and its role in adaptive immunity. Plus, according to BioWorld's science editor, Anette Breindl, who heard Steinman speak in 2007, he was a pretty nice guy.
Best Bang for the Buck?
The biggest M&A deal in 2011 was easily Sanofi SA's $20-billion-plus-contingent value rights buyout of Genzyme Corp., which followed nine months of often less-than-friendly negotiations. But it wasn't the best deal for biotech investors. Genzyme shareholders already have lost out on the $1 CVR connected to manufacturing capacity for enzyme replacement therapies Cerezyme and Fabrazyme. Whether they will be able to earn the remaining $13 linked to multiple sclerosis drug Lemtrada (alemtuzumab) is up for debate, and, for the most part, analysts are not optimistic.
If I were to choose, I'd say that Daiichi Sankyo Co. Ltd.'s bid for Plexxikon Inc. and Shire plc's buyout of Advanced BioHealing Inc. were far more successful M&A deals. Daiichi's hefty $935 million payment for Plexxikon – a move validated when Zelboraf gained approval in August – came despite only getting U.S. co-promotion rights to the melanoma drug under Plexxikon's existing partnership with Roche AG. The Shire/ABH deal, meanwhile, showcased the kind of investor returns rarely seen these days. The big pharma firm shelled out $750 million for ABH, a whopping 15x return for ABH's largest shareholder.
'Weighed' Down by Safety
Despite health experts clamoring for new ways to treat the so-called obesity epidemic, drugs aimed at helping people lose weight have not had an easy time of it at the FDA. Industry observers had expected 2011 to usher in not one, but three obesity therapies; instead, all three were rejected by the FDA. Orexigen Inc.'s Contrave got stalled on cardiovascular concerns, while Vivus Inc.'s Qnexa raised worries of birth defects related to one of its generic components and Arena Pharmaceuticals Inc.'s Lorquess bumped up against carcinogenicity concerns. Contrave is set to start a large cardiovascular outcomes study, which would delay its approval until 2014. But Qnexa and Lorquess could have a shot at getting approved in 2012. That's assuming that no additional safety issues crop up. Given the track record in the obesity space, that's definitely no guarantee.
The Rough Side of Town
While 2011 had its much-lauded drug approvals (as noted above), the year was not without its disappointments. Two promising areas of research suffered blows – Roche pulled out of the RNAi space, dumping a high-dollar collaboration with RNAi powerhouse Alnylam Inc., while Geron Inc. abandoned its position as embryonic stem cell pioneer to focus on a less-risky cancer drug. But the biggest disappointment of the year – as chosen by 41 percent of respondents to a BioWorld poll – was the slow sales of Dendreon Corp.'s prostate cancer vaccine Provenge (sipuleucel-T). Sales fell way below estimates, and, over the course of the year, Dendreon's shares have lost about 80 percent of their value. The Seattle-based company has since retrenched and is hoping European approval, now pending, will help accelerate revenue growth. We'll be watching in 2012.
And the Strange Bedfellows Award Goes to . . .
Probably one of the most bizarre deals ever in biotech was 2011's short-lived merger agreement between Allos Therapeutics Inc. and AMAG Pharmaceuticals Inc. Having in common only commercially underperforming products – Allos' Folotyn (pralatrexate) for peripheral T-cell lymphoma and AMAG's iron deficiency drug Feraheme (ferumoxytol) – execs from both firms tried hard to convince investors and analysts of the logic in combining the companies by pointing out a handful of "cost synergies." But the merger was met with opposition from the get-go and even prompted hedge fund MSMB Capital Management to make an unsolicited bid for AMAG. Unsurprisingly, the deal was voted down by AMAG shareholders. Seriously, what were they thinking?
Well, that's my list of headline-grabbing biotech news in 2011. But it's hard to remember a whole year, and I'm sure I've forgotten something. What do you think were the biggest events in biotech in 2011?