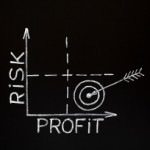 Amylin Pharmaceuticals Inc.'s board dodged a dissident shareholder bullet three years ago, but the San Diego-based biotech is back in the crosshairs of billionaire investor and activist shareholder Carl Icahn, who again is seeking to nominate a new slate of board members to pull the trigger on a company sale.
Given Icahn's personal track record in the sector over the past few years – ImClone Systems Inc., MedImmune Inc. and Genzyme Corp. all landed acquisitions, though he was unsuccessful in facilitating a sale of Biogen Idec Inc. – Amylin's days as an independent firm could be numbered.
Certainly there are arguments in favor of Amylin's sale, most notably last year's exit of exenatide partner Eli Lilly and Co., which left the company pitting its modest sales force against larger and more established teams from competing firms Novo Nordisk A/S and Sanofi SA. A big pharma acquirer also could help grow the markets for Byetta and recently approved Bydureon faster than Amylin on its own, and even get metreleptin, under review for lipodystrophy, off to a strong launch.
I can't help but wonder, though, whether selling a biotech like Amylin – one which has a growing revenue stream from marketed products, with more to come – is really the best thing for the industry. Sure, investors such as Icahn will pocket substantial profits, some of which might actually go back into earlier-stage drug development ventures. But are those near-term profits worth eliminating the chance to build long-term shareholder value?
And, on a perhaps admittedly idealistic note, shouldn't it be acceptable to ask investors for a little more patience, given the time frames in biotech – where it takes more than a decade to get from discovery to market – as well as the industry's spirit of risk, innovation and entrepreneurship? After all, biotech is tackling complex biological discoveries, not building the proverbial better mouse traps.
There's already talk of the U.S. life sciences industry facing a decline – government funding and venture capital have been trending downward – compared to other regions and emerging markets. It seems a no-brainer that the sector would be in a better position to thrive if more firms are allowed the time to truly build shareholder value. But that won't happen if Icahn and his ilk keep trading that long-term value for cash to pad their already immense bank accounts.
Will Icahn's involvement in Amylin end up in the company's sale? Check out BioWorld's informal poll at www.bioworld.com