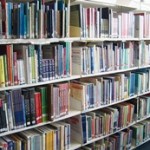 With the 2012 BIO International Convention behind us and the Fourth of July signaling summer vacation season in earnest, thoughts turn to visions of sun, sand and afternoons lounging in a deck chair. Again this year, BioWorld polled biotech execs, industry analysts and our own staff to construct a diverse list of titles for your reading pleasure. Whether your tastes run to historical intrigue or the classics, professional development or science fiction, you'll find something of interest on our sixth annual list.
Fiction: 16th Century England to 20th Century Los Angeles
Diego Miralles, head of Janssen West Coast Research Center and Janssen Healthcare Innovation, recommended Wolf Hall by Hilary Mantel, calling the novel set in Tudor England "great fun and superbly well written."
Donald R. Johnston, senior vice president and group publisher at AHC Media, BioWorld's parent company, is working his way through Walter Mosley's novels, based on mentions by author Greil Marcus in Like a Rolling Stone: Bob Dylan at the Crossroads – also recommended by Johnston. Early Mosley novels feature Easy Rawlins, a detective in 1950s and 1960s Los Angeles who was portrayed by Denzel Washington in the movie version of Mosley's most famous work, Devil in a Blue Dress.
Anette Breindl, BioWorld's science editor, recommended State of Wonder by Ann Patchett. The bestselling author's novel of morality and miracles, science and sacrifice is set in the Amazon rainforest, offering a take on the difficult choices we make in the name of discovery and love.
Mary Webster, a patent attorney with Nixon Peabody LLP, is reading Intellectual Property: The Law of Trademarks, Copyrights, Patents, and Trade Secrets by Deborah Bouchoux (for a course she's teaching at Georgetown University), the Game of Thrones series by George R.R. Martin ("everybody is talking about it") and Extreme Rambling by Mark Thomas ("recommended by a friend"). But her favorite summer read is Prodigal Summer by Barbara Kingsolver. "The characters are full of heart, and the setting in the Blue Ridge and its valleys is lovely. Hunters, gatherers, lovers, haters, laughter, sadness, birth, death, hopes for rebirth and renewal, all interwoven within a wonderful cast of characters ranging in species, age, and gender," Webster said. "I really think this work ranks 'Masterpiece.'"
Biotech Nonfiction: Genes and Faith
Earlier this year, BioWorld staff writer Nuala Moran read Siddhartha Mukherjee's The Emperor of All Maladies: A Biography of Cancer, "which not only captures all the science but also is a really interesting history that puts so many things in context," she said.
BioWorld's Breindl also cited The Forever Fix: Gene Therapy and the Boy Who Saved It by Ricki Lewis, which explores the next frontier in biomedicine through lives already touched by the science.
James Bradner, scientific founder of Tensha Therapeutics recommended RNA: Life's Indispensable Molecule, in which author James Darnell offers a captivating account of RNA research, illuminated by his lifelong engagement in the field.
Am I My Genes: Confronting Fate and Family Secrets in the Age of Genetic Testing by Robert Klitzman was the pick of Alexis Borisy, CEO of Warp Drive Bio and partner at Third Rock Ventures. The book explores the vast implications of genetics testing and reveals how real people have balanced their desire, and fear, to learn their hereditary fate.
In a slightly different take on biotech, Mari Serebrov, BioWorld's Washington editor, recommended The Language of God: A Scientist Presents Evidence for Belief by Francis Collins, which examines whether science undermines or supports faith in God.
And BioWorld staff writer Cormac Sheridan cited Experiment Eleven: Deceit and Betrayal in the Discovery of the Cure for Tuberculosis by Peter Pringle, a fascinating read that details how Selman Waksman claimed sole credit for discovering streptomycin and attempted to disregard the key role of his PhD student, Albert Schatz.
At the intersection of science and business, Janssen's Miralles suggested The Social Transformation of American Medicine by Paul Starr, which offers interesting insights into the reasons that socialized medicine did not take root in the U.S. – at least not yet. Miralles recommended the book "for those who are trying to understand how doctors and hospitals developed in America and why the U.S. is the only developed country that does not have social provision of medical care."
And Carolyn Wang, group director for healthcare at WCG, just finished Eric Topol's The Creative Destruction of Medicine: How the Digital Revolution Will Create Better Health Care, a book that's also on the reading list of many biotech clients. Topol provides terrific context for the evolution of each part of the industry, Wang said, concluding that technology has already revolutionized every important industry except health care.
More Nonfiction: Avarice, Courage and Ingenuity
Johanna Holldack, CEO of Telormedix SA, described Thinking Fast and Slow, by Nobel Prize-winning economist Daniel Kahneman, as "useful for every aspect of life." The book summarizes more than 50 years of research seeking to understand how humans make choices when faced with uncertainty.
Chris Raymond, equity research analyst at Robert. W. Baird & Co., just finished reading Boomerang: Travels in the New Third World by Michael Lewis, which investigates the tidal wave of cheap credit that rolled across the planet between 2002 and 2008. Raymond called the book enlightening "for anyone wondering how we got to this surreal place where the outcome of an election in Greece can influence the financing environment of the U.S. biotech industry."
Leslie J. Williams, president and CEO of ImmusanT, described as "provocative" The Tyranny of Dead Ideas: Revolutionary Thinking for a New Age of Prosperity by Matt Miller, which focuses on the theme of "letting go of the old ways of thinking to unleash new prosperity." With the U.S. at a crossroads, it's imperative "to think in news ways to remain competitive on the global stage," Williams said.
Arthur Hiller, CEO of SciFluor Life Sciences recommended Unbroken: A World War II Story of Survival, Resilience, and Redemption by Laura Hillenbrand, author of the bestseller Seabiscuit: An American Legend. "Unbroken is the true story of Louis Zamperini's miraculous survival after his plane went down in the Pacific during World War II," Hiller wrote. "Zamperini and his pilot survived on a fragile raft traveling roughly 2,000 miles in about seven weeks. He then survived unimaginable tortures in Japanese prison camps, and his persistence and unbroken spirit is a true inspiration for anyone facing the daily hurdles of business or life."
Hiller also suggested the more recent Lone Survivor: The Eyewitness Account of Operation Redwing and the Lost Heroes of SEAL Team 10 by Marcus Luttrell, a Navy Seal who was the only member of his team to survive a mission in Afghanistan. "It's one of the most inspiring stories I've ever read or heard," Hiller observed. "The writing isn't spectacular, but you come away from it with a profound sense of the importance of never giving up."
And Kollol Pal, president and CEO of Mnemosyne Pharmaceuticals Inc. cited The Boy Who Harnessed the Wind: Creating Currents of Electricity and Hope, by William Kamkwamba and Bryan Mealer as "a truly inspirational book about a student in Malawi who learned how to build a windmill from a book and brought electricity and hope to his village."
Advice and Personal Improvement, with a Bio Twist
Jason Slingsby, CEO of ProtAffin AG is reading SHAOLIN: You Must Not Fight in Order to Win (Shaolin: Du Must Nicht Kampfen Um Zu Siegen) by Bernhard Moestl. The book examines the Chinese martial arts, which are rooted in learning about oneself in order to defeat others in battle.
ImmusanT's Williams recommended two books in this category. True North: Discover Your Authentic Leadership by Bill George "is a great book on leadership," she said. "Follow your passion and internal compass, and your leadership will be authentic and people will follow." She called The Complexity Advantage by Susanne Kelly and Mary Ann Allison a "fascinating" book that uses complexity theory to help adapt individual strengths to working teams.
Trista Morrison, former BioWorld Insight editor and now associate director of corporate communications at Ironwood Pharmaceuticals, suggested a peek into the beginnings of the biotech industry with Career Imprints: Creating Leaders Across An Industry, penned by Monica Higgins, spouse of Ironwood CFO Michael Higgins. The book not only offers insight into industry icons but also a compelling theory about the events that shape the careers of leaders in innovation and entrepreneurship.
Morrison also recommended Genentech: The Beginnings of Biotech by Sally Smith Hughes. Released last year, the book draws on two decades of research, thousands of conversations and hundreds of documents to portray the deals, the science and the business strategies that helped to launch one of the biotech industry's behemoths.
The Classics
Kosta Steliou, president and CEO of PhenoMatriX Inc. and professor emeritus at the Cancer Research Center in the Boston University School of Medicine, recently finished The Iliad and The Odyssey by Homer and The Landmark Herodotus: The Histories, edited by Robert B. Strassler. In a trifecta of Greek classics, Steliou is now reading The Landmark Thucydides: A Comprehensive Guide to the Peloponnesian War by Thucydides, also edited by Strassler. "One cannot understand the present without knowledge of the past, and there can be no future without surviving the present," Steliou observed.
Lynn Yoffee, BioWorld's executive editor, picked an American classic. To Kill a Mockingbird by Harper Lee is "a favorite movie of mine but I never read the book," Yoffee said. Since 2012 is the 50th anniversary, "I'm spending the summer with Atticus, Scout, Jem, Dill and Boo."
Yoffee's also about to dive into a story about the 1904 Herero genocide in German South-West Africa that served as the training ground for the Holocaust in a completed manuscript called Mama Namibia, by none other than BioWorld's Washington Editor Mari Serebrov, who is shopping it for a publisher.
And Finally . . .
As for me, I suggest The Ride of Our Lives: Roadside Lessons of an American Family by television journalist Mike Leonard. This book is the perfect antidote for hectic days filled with research, business development, financing and regulatory minutiae. The story of a classic American family road trip – with laughter and tears along the way – will put almost anyone's summer vacation into perspective.