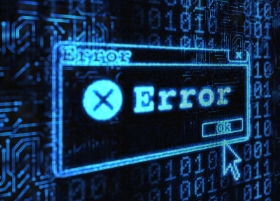 When the FDA's Rachel Sherman said the biggest challenge the agency faces with biosimilars is educating the public, she wasn't exaggerating. An article in the New York Times shows just how big of a challenge it's going to be.
The article "Biotech Firms, Billions at Risk, Lobby States to Limit Generics" slams biotechs for encouraging states to adopt legislation limiting the automatic substitution of biosimilars, which the Times repeatedly called "generics." As BioWorld Today reported, most of the bills being considered by states would require physician notification of what was substituted, enhanced recordkeeping and an opportunity for doctors (and, in some states, patients) to decline a substitute. They also would restrict automatic substitution to interchangeable biologics.
The recommendations are not out of line. When prescribing a small-molecule drug, doctors can specify no generics. Why should it be any different with biosimilars? The FDA, after all, has made it clear that biosimilars are NOT generics. Although highly similar to a reference biologic, biosimilars are not always interchangeable.
For one thing, biosimilars may have minor differences from the reference biologic, so they may not be approved for all the indications of the originator drug. They shouldn't be used off-label for those unapproved indications, Sherman said. Her worst nightmare would be for a formulary, seeing a big price difference, to treat biosimilars as it would a generic and switch everyone from the reference biologic to the biosimilar, regardless of the indication.
To be deemed interchangeable, and thus eligible for automatic substitution, under the unique two-sided approach laid out by Congress, a follow-on biologic (FOB) must demonstrate biosimilarity and then interchangeability, which means it produces the same clinical results as the reference drug in any given patient. While the FDA has yet to draft guidance on interchangeability, it has said switching trials will be necessary. The questions of how many, how extensive and how long must still be answered.
As part of its challenge in educating the public, the FDA will need to make it crystal clear which biosimilars are interchangeable and which indications have been approved for a specific biosimilar, Sherman said. The agency's challenge is heightened by groups wanting to rush the regulatory process, so they can realize what they expect to be big savings. (In reality, biosimilars are likely to offer a 20 percent to 30 percent savings rather than the 50 percent to 90 percent discount seen with generics.)
Among regulators, the newness of the biosimilar field has led to a cautious, go-slow approach in the U.S. and other markets. Recognizing the potential to increase access to biologics, regulators want to avoid a disaster that could cancel the game.
Thus, Japan requires doctors to submit biweekly reports for every patient receiving a biosimilar for the first six months following approval. And in India, biosimilar sponsors must submit periodic safety update reports every six months for the first two years and then once a year for the following two years.
While the FDA can't require physicians to submit reports, it is concerned about safety. Biosimilar data packets won't reveal very rare signals, Sherman noted, so pharmacovigilance will be needed. "Patient safety is our paramount concern," she said. When an adverse event occurs, the agency needs to know which product caused the problem.
That's where the states come in. Since they regulate pharmacy licensing within their borders, a state can require pharmacies to notify physicians when a substitution has been made and keep records of the FOB that was dispensed. It's all about safety.
The Times suggested that Amgen Inc. and Genentech Inc. are pushing for the state legislation – not because of safety concerns – but to protect their brand biologics from competition. What the article ignored is that Amgen, at least, is developing a biosimilar pipeline along with its partner Actavis Inc. And the Thousand Oaks, Calif., biotech has been successfully competing with numerous biosimilars in Europe and other countries for several years.
Editor's note: Need more information about biosimilars? Check out The Biosimilars Game: A Scorecard for Opportunities, Threats and Critical Strategies, a new report by BioWorld Data. Call for details (800) 477-6307.