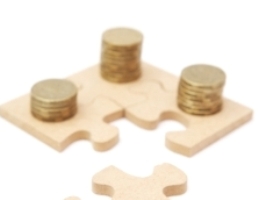 Unintended consequences. It's a term that's bandied about all too often in Washington these days, as it's become the PC way for lawmakers and agencies like the FDA to save face when they have to admit, "Oops, we didn't think that one through very well" when confronted with the negative impacts of the laws and regulations they've created.
A new unintended consequence could be in the offing as the FDA extends its practice of label carve-outs to biosimilars. A familiar feature of the generics scene, carve-outs have allowed the agency to approve a knock-off even though the reference drug may still have an exclusivity for one or two indications, such as a pediatric use. By carving a protected indication from the generic's label, the FDA can open the marketplace to competition and cheaper prices for the other indications while still honoring remaining exclusivities.
Or so the theory goes.
In reality, the generic can be prescribed for any indication once it's on the market, even the carve-out. While some innovative drug companies have grumbled about, and even challenged a carve-out, it hasn't been a huge, pervasive problem with small-molecule drugs that may have only a few indications.
But carve-outs for monoclonal antibodies (MAbs) could be a different story, given the multiple and diverse indications a MAb may have. Since an innovator has to put its biologic through a full clinical trial program for each indication, a new one can be added years after the biologic first came to market. Those new indications, some of which are for rare diseases, could have exclusivity and patent protection that stretches beyond the emergence of a biosimilar.
A good case in point is Abbvie Inc.'s Humira (adalimumab), which was first approved in 2002 to treat rheumatoid arthritis (RA) in adults who had an inadequate response to a disease-modifying antirheumatic drug. Over the years, Humira has been tested in and approved for nine more indications, each of which has added to its blockbuster status.
The most recent, approved by the FDA in June, is as a treatment for rare forms of uveitis, an inflammatory eye disease that can affect vision. Based on two pivotal phase III trials, the approval makes Humira the only noncorticosteroid therapy indicated for the disease. It also set the biologic up for seven years of orphan drug exclusivity for that indication.
Meanwhile, the FDA is considering approving its first Humira biosimilar, a follow-on developed by Amgen Inc. that was tested in RA and plaque psoriasis. If the agency follows the recommendations of its advisory committee, it will approve the biosimilar, extrapolating approval for five more indications and carving out uveitis and two other indications that still have exclusivity.
It could be a few years before Amgen's biosimilar comes to market, if approved, because of patents that still protect the $14 billion-a-year blockbuster. However, a biosimilar could be launched before Humira's orphan drug exclusivity ends. While the FDA would likely carve out the protected indications, Abbvie has no guarantee that doctors and payers would honor them, especially if there's a significant price difference between Humira and a biosimilar.
SEEKING SAVINGS
Payers in the U.S. are already moving toward follow-ons to reduce their costs. Last week, CVS Health announced that biosimilars and other follow-ons will be a key component of its formulary strategy going forward. The pharmacy benefit manager's (PBM) 2017 formulary replaces Amgen Inc.'s Neupogen (filgrastim) with Sandoz Inc.'s Zarxio, the first biosimilar approved in the U.S. It also replaces Sanofi SA's blockbuster Lantus (insulin glargine) with Eli Lilly and Co.'s Basaglar, which was approved in the EU as a biosimilar and in the U.S. as a me-too drug.
"We anticipate significant savings for many clients and members, as the removal of higher cost products will enable near-term value, with additional future opportunities for savings resulting from market competition as more new products are launched," CVS said of its move to exclude the innovator drugs in favor of biosimilars and other follow-ons.
Cost savings are needed, but if payers and prescribers ignore carve-outs, they could chill the ongoing development of promising, multiuse biologics like Humira, leaving new indications for unmet medical needs undiscovered, untested and unapproved.
When Humira got the FDA's greenlight for uveitis, Mike Severino, Abbvie's executive vice president for R&D and chief scientific officer, noted the company's ongoing focus on "continuing to innovate with Humira to address critical unmet needs of patients living with serious immune-mediated diseases."
To date, Abbvie has or is testing Humira in nearly 140 clinical trials listed on ClinicalTrials.gov, including three trials that are not yet recruiting, 41 that are recruiting and 18 that are active but no longer recruiting. Many of those studies are evaluating the long-term safety and efficacy of Humira in specific indications postmarket, some are registries and others are for combination or what could be next-generation products. But a few are for new approvals, both in the U.S. and other countries.
Abbvie is not the only sponsor to invest billions of dollars in an ongoing development program for a MAb that's been on the market for years. Amgen has 75 trials listed on ClinicalTrials.gov for Enbrel (etanercept), another MAb with a biosimilar awaiting an FDA decision. Enbrel has been approved for five indications. (Like Humira, how soon an Enbrel biosimilar could launch will depend on patent expiration and litigation.)
If the advent of biosimilars and the FDA's use of carve-outs make innovators rethink the value of investing in trials for new indications, patients could be deprived of treatments that are just a few clinical trials away. That is one void biosimilars can't fill, as they have to follow the label of their reference product. Thus, the only way to achieve the competitive savings of biosimilars while still encouraging further development of an older MAb is for payers to honor carve-outs.
CVS' 2017 formulary is indication-based, reflecting the growing number of indications for individual drugs like Humira and Enbrel. While such a formulary could adhere to carve-outs, CVS said its new structure is intended to drive savings. An indication-based formulary will help "expand our negotiating strength to improve formulary positioning and rebates for products, creating opportunities for more value in the form of client and member savings," the PBM said.
Even if payers and doctors were to comply with carve-outs, the likelihood is that, in the future, innovators won't continue to develop new indications, especially orphan ones, when their biologics are about to face biosimilar competition. As far as their bottom line is concerned, that investment may be better served in buying up new drugs in the pipeline, developing a next-generation drug or discovering an entirely new therapy. While such strategies would be good for some patients, the unintended consequences could deprive others of a treatment that was only an arm's length away.