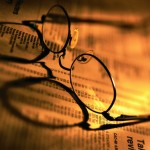 Sometimes it's tough for biotechs to figure out what, exactly, constitutes news.
Yesterday, Cell Therapeutics Inc. issued a release stating the FDA had "concluded that accelerated approval of pixantrone NDA 022481 may not necessarily be out of reach based on a single controlled clinical trial." Not until the second paragraph did readers find out the most important tid-bit: that the FDA had denied their appeal regarding the cancer drug, which received a complete response letter last year.
Meanwhile, Vivus Inc. issued first quarter earnings late Monday, but the piece of news everyone was most interested in – the path forward for obesity drug Qnexa (phentermine/topiramate) following its complete response letter – didn't emerge until the fourth paragraph.
Other companies seem to think everything they do is newsworthy. The Street's Adam Feuerstein wrote a funny post yesterday on Cel-Sci Corp.'s apparent need to issue 16 press releases regarding the start of a Phase III trial with immunotherapy Multikine for head and neck cancer: http://bit.ly/l4K3ZH
Another guilty party in this category is Spencer Pharmaceuticals Inc., which issued a string of press releases last fall announcing a dinner with acquirer Al-Dora, then that the dinner had been postponed, and then that the dinner had been confirmed. http://bit.ly/eCl8n3
While investors might have been interested in a play-by-play of Spencer's dining plans, if I held the stock, I'd be more curious just how much money they're spending with PR Newswire.