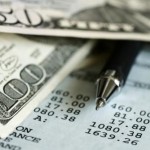 We just finished running the numbers for biotech fundraising in the first half of 2011, and . . . drum roll please . . . the numbers are good! Well, they're good if you're a publicly traded, pre-commercial biotech, anyway.
Overall, biotech companies raised a total of $13.3 billion in the first half of 2011, up a whopping 64 percent over the $8.1 billion raised in the first half of 2010, according to data from BioWorld Insight and BioWorld Snapshots.
That breaks down into three categories: $2.1 billion raised by private biotechs, $4.6 billion raised in initial and follow-on public offerings, and $6.6 billion from alternative financings of public companies (i.e. registered directs, PIPEs, loans, ATMs, etc.) The latter two categories about doubled over the first half of 2010, while the private company money fell slightly.
You can read details on the public company data in Monday's BioWorld Today and the full report in Monday's BioWorld Insight. But here are a few key takeaways:
The big money in follow-ons is going to pre-commercial biotechs. You've got Nektar Therapeutics Inc. raising $234.5 million, Exelixis Inc. raising $189.75 million and Seattle Genetics Inc. raising $178.25 million, to name a few. As the biotech industry matures and more companies get a stock boost off late-stage clinical milestones, expect to see more padding of the coffers to fund product launches.
PIPEs and registered directs are still important, but the new fundraising mechanism of choice is the wall-cross follow-on offering, in which companies market a deal privately for a few days and then sell the rest publicly.
The IPO window is about as open as Chik-fil-A on Sundays. But clearly not everyone has given up hope ? Clovis Oncology Inc. just filed, and there are rumors that some other big filings are in the works. [UPDATE: Not just a rumor anymore. Merrimack Pharmaceuticals Inc. filed for $172.5M IPO]
Private biotech funding has that "cautious optimism" feel, and VCs report increasing interest in innovation. There's a lot of business model experimentation going on, especially around product development companies. More on that coming soon in BioWorld Insight!