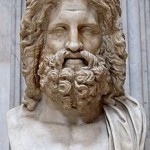 OK, you're a biotech entrepreneur and you've found some interesting new technology. You've secured some seed funding, found some lab space and filled out all the appropriate paperwork for a business license. All's that left to incorporate your brand new biotech start-up? A name.
Coming up with a good name is important. You need a name that speaks to your cause – and is easy to speak. After all, there will be many a presentation in your future, and you can't afford to lose valuable time on pronunciation lessons.
But more than that, a good name is a way to impress other brainiacs in the biotech space, a way to show your colleagues that you're more than a scientist – you're a great reader of history and mythology, you appreciate art and opera, you are a sophisticate, you have traveled the world. Or maybe you just have a well-developed sense of irony. Or a serious yen for a really good pun.
I remember interviewing the CEO of a start-up company for BioWorld's NewCo News series on AltraVax Inc. and, when I asked how the company got it's the name, the CEO joked, "Well, it wasn't easy. All the Greek gods and monsters were taken."
Really, though, any Greek word will do, especially if there's a connection to medicine. Here are some of my favorites:
2009 start-up Euthymics Bioscience Inc., named for a Greek word meaning "good mood," appropriate since its lead program is in major depressive disorder;
Calithera Biosciences Inc., whose name comes from the Greek word "kallos," meaning "harmony" or "symmetry";
Ikaria Inc., named after the Greek island renowned for the healing qualities of its waters and home to the mythical Icarus;
U.S.-Chinese start-up Ascletis Inc., named after Asclepius, the Greek god of medicine;
Epiomed Therapeutics Inc., named by combining the Greek goddess of relieving pain, Epione, combined with the word "medicine":
and execs at Oncothyreon Inc. doubled up on their Greek, combining the words for "tumor" and "shield" when creating its moniker.
There are many others. And, hey, Latin words are big, too. There's Senex Biotechnology Inc., working on drugs for aging whose name means "old" in Latin. Aestus Therapeutics Inc.'s name comes from the Latin word meaning "passionate fire," and Vicept Therapetuics Inc. combined "vita," meaning life, and "receptus," meaning to take back.
Sometimes founders pull from their own inspirations. For instance, I've talked to execs who christened their firms after their favorite sports teams (Chelsea Therapeutics Inc.), while others have gone for the names of locations or nearby towns (Coronado Biosciences Inc.)
And, sometimes, there seems a bit of a superstitious connection. When coming up with a name for his latest venture, biotech entrepreneur Alan Auerbach clearly is hoping to carry a little good will from his previous success with Cougar Biotechnology Inc. And it might be working. His new firm, Puma Biotechnology Inc. closed a $55 million private placement just last week. (Perhaps if Puma succeeds, Auerbach will return with Panther Biotechnology or Catamount Biotechnology.)
Clever names also make for some interesting partnerships as well. For instance, Ironwood Pharmaceuticals Inc., named after a hardwood tree, has a deal with Forest Laboratories Inc. There's also the proofreader's nightmare of a partnership between Clavis Pharma ASA and Clovis Oncology Inc.
And, seriously folks, am I the only one waiting with fingers crossed for a licensing deal uniting Osiris Therapeutics Inc. with its counterpart of Egyptian myth, Isis Pharmaceuticals Inc.? The geek-out headline potential alone would be more than worth it.
But that's me.
Got a favorite biotech company name? We'd love to hear it!