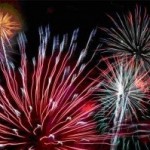 Raise your hand if you remember receiving BioWorld Today via that curly fax paper. Seems like ages ago, right? We used a "fax blaster" in those early days – more than 20 years ago – to deliver your daily dose of biotech news. Technology advanced and 14 years ago BioWorld.com was launched. It was a pretty simple site at the start. Since then we've made incremental improvements and additions. Today, however, I'm thrilled to tell you that a spanking new BioWorld.com debuts.
BioWorld's indispensable, award-winning coverage of the biopharmaceutical industry continues, but now it's bigger, better and has more. Take our brand new turbo-charged search engine for a test drive. It allows for super precise searching of more than two decades of data on drugs in development. Many more goodies at the new site include quick access to our blog (join the discussion!), an instant poll, video, article bookmarking and much more.
I could go on . . . but you've probably guessed that I'm like a new parent showing off photos and kvelling ad nauseam. I'll stop (for now), but please check it out and let me know what you think.
You have a reason to make BioWorld.com your home page. Visit in the morning to get your daily biopharmaceutical news fix. Then stay for breaking news as it happens, plus analysis, opinion, and so much more.
P.S. Psssssst . . . Though everyone can poke around the site now, non-subscribers have limited access. But we're planning some free, open-access time in the very near future. Stay tuned for a dates. (Don't tell our marketing folks; I wasn't supposed to leak that info just yet.)