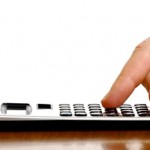 No, that's not a typo. I'm feeling optimistic about fundraising opportunities for small biotechs. Yes, I know we're seeing venture firms pull back on an almost weekly basis (Prospect Ventures, Scale Venture Partners, etc.). And yes, I know the NVCA said VCs are fleeing life sciences. And yes, I know the initial public offering (IPO) window remains dubious at best.
BUT . . . there are some really interesting new options making their way through Congress, as anyone who read either BioWorld Insight or BioWorld Today on Monday already knows. For everyone else, here's the low-down:
Does H.R. 1070 solve the problem of all those mid-stage biotechs stuck in venture portfolios with no exit? No. Does H.R. 2930 solve the valley of death? No. In both cases, it remains to be seen how much demand the public will have for risky biotech ventures (see, I can be a realist, too). But in both cases: at least the government is trying to give small companies some new options. And
there's a chance
some of those companies might actually be able to make it work.