PERTH, Australia – Boehringer Ingelheim GmbH is discontinuing development of BI-1467335 for the treatment of nonalcoholic steatohepatitis (NASH) that it acquired from Sydney-based Pharmaxis Ltd. in 2015. The announcement is a major blow to Pharmaxis, which was counting on nearly AU$600 million (US$411 million) in future milestone payments from the deal.
In a phase IIa trial investigating BI-1467335 in 114 patients with clinical evidence of NASH, treatment was well-tolerated, and no related serious adverse events occurred. The study met the prespecified targets for inhibiting plasma amine oxidase copper‐containing 3 (AOC3) activity compared to placebo as well as clinically relevant changes in NASH biomarkers. Objectives were to establish proof of clinical principle, investigate suitable dosing and to evaluate the safety of BI-1467335. Patients were randomized to one of four dosages of BI-1467335 or to placebo for a 12‐week treatment period.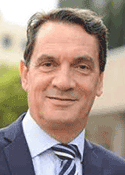 However, following assessment of another recently completed phase I study, Boehringer Ingelheim decided not to further develop the compound in NASH because it found a potential risk of drug interaction of the compound in patients who are taking monoamine oxidase (MAO) inhibitors, Pharmaxis CEO Gary Phillips said during a Dec. 18 conference call with analysts.
"We don't have granularity, but I can tell you that in parallel with the phase IIa study, BI conducted eight separate phase I studies and one was in MAO inhibitors in healthy volunteers. BI saw a significant interaction with MAO inhibitors in the brains of healthy volunteers," he said.
Although the likelihood of interactions was rare, he said, the drug would have been prescribed by general practitioners, and the company felt the safety issue was a stumbling block.
Out of the four doses studied in the phase IIa trial, two doses showed clinically relevant responses, and Phillips said the company confirmed that had it not been for the drug-drug interaction, BI would have taken the drug forward.
"The good news was that the treatment was well-tolerated. There were no serious adverse events. The study also met the prespecified endpoints … and it showed a dose effect on secondary endpoints for a raft of liver enzymes," he said.
"For all intents and purposes the drug did actually work. It makes it even more disappointing that BI has decided not to develop the drug based on a later phase I study that showed a drug-drug interaction."
Diabetic retinopathy trial still on
Phillips said the diabetic retinopathy trial includes only one dose, and the physiology in the eye is quite different from the liver.
Boehringer acquired the AOC3 inhibitor in 2015 to develop it for NASH and diabetic retinopathy. Boehringer paid Pharmaxis AU$39 million up front and committed to pay roughly AU$750 million in milestones.
Although Pharmaxis loses half its potential milestones from BI, Phillips stressed that further studies with BI-1467335, including a phase IIa study in diabetic retinopathy, remain unaffected by the decision to quit development of the drug in NASH.
The phase IIa study in diabetic retinopathy has completed recruitment and is due to report in the second half of 2020, he said.
Pharmaxis would have received a AU$97 million milestone payment when phase III trials began for BI-1467335 in both NASH and diabetic retinopathy.
Pharmaxis received a AU$27 million milestone payment when the compound began phase II trials in NASH. It received an additional AU$15 million when the compound began a phase II trial in diabetic retinopathy.
Phillips stressed that BI's decision has no impact on short term cash as the next milestone payment for NASH was not scheduled until the commencement of a phase III study in several years' time.
Pharmaxis closed the September quarter with AU$23 million cash, and in October it received its 2019 R&D tax incentive of AU$6.2 million. The company expects to receive an additional AU$15 million milestone payment for Bronchitol from its U.S. licensee Chiesi in the third quarter following FDA approval, which is expected in the third quarter of 2020.
The CEO stressed that Pharmaxis has pursued a pipeline strategy, and it has multiple pipeline opportunities coupled with a strong cash position and a partnering strategy that "offlays development risk where appropriate."
The company's drug development pipeline includes two compounds that can be brought forward with current cash position, he said, noting that Pharmaxis has taken four in‐house compounds to the clinic in the last five years.
The successor amine oxidase program is an oral antifibrotic LOXL2 inhibitor aimed at NASH, pulmonary fibrosis (IPF) and other high‐value fibrotic heart and kidney diseases.
Phillips said that the company is engaged in discussions with potential partners for its LOXL2 inhibitor program.
Two further drugs from the same program are expected to begin proof‐of‐efficacy trials in 2020. The company reported that the two compounds achieved significant and long-lasting inhibition of the LOXL2 enzyme after a single dose.
A systemic pan‐LOX inhibitor program has recently cleared three‐month toxicity studies and is in a phase I study that will complete in the first quarter of 2020.
The company will seek approval from the FDA on orphan status for the treatment of the bone marrow cancer myelofibrosis and seek feedback via the IND process on progressing to phase II trials in this disease where there is a high level of unmet need and an existing market value in excess of $1 billion per year.
The company also has a topical pan LOX inhibitor program that has potential in scar revision. This program is completing late stage preclinical testing and is on track to enter a phase I clinical trial in 2020.
"The topical LOX inhibitor has significant market potential in both postsurgical and cosmetic indications," Phillips said.
Meanwhile, Pharmaxis' Mannitol platform has yielded the marketed products Bronchitol for cystic fibrosis (marketed in Europe, Russia and Australia, and is under review by the FDA) and Aridol for assessing asthma (marketed in the United States, Europe, Australia and Asia).
With a market cap of AU$85 million, Pharmaxis' stock on the Australian Securities Exchange (ASX:PXS) was down 40%, trading at AU15 cents at market close Dec. 18.