An aspect of artificial intelligence (AI) that's often misunderstood is its power, something Deep Genomics Inc.'s founder and CEO, Brendan Frey, does his best to clarify for collaborators and his employees.
"One problem of AI is thinking of it as a magic black box that can solve any issue," Frey told BioWorld soon after the company announced a $40 million series B financing. "If you take that approach, it won't help."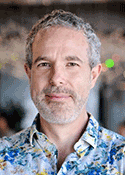 Frey outlined the biggest bottlenecks that he sees as inhibiting drug discovery and development and one of the biggest, as he sees it, is employees who, given the opportunity to work on a drug, are often discouraged by the framework. Drugs can take a decade or two to develop and even then they have a small opportunity to be approved. It's Frey's experience that AI takes much of those downsides away.
"If you can say your project's chances are 50 percent and you could have a declared drug candidate within a year, not a registered one but one tested in animals, those are good odds," he said. "That's what I call an opportunity cost. The biggest opportunity cost in the company is the time, energy and enthusiasm of employees."
He cited a Deep Genomics employee who spent 10 years at Janssen Pharmaceuticals Inc. working on two or three projects that didn't make it to the IND stage. Now at Deep Genomics, that same employee was looking at two INDs in the first nine months at the company.
Deep Genomics, of Toronto, develops treatments for rare genetic diseases and it plans to use the series B to advance two programs to IND this year and obtain phase I/II data for its Wilson disease candidate in 2021. The candidate, DG-12P1, is designed to correct the exon-skipping mechanism of Met645Arg, a genetic mutation impairing the body's ability to remove copper from its system. Wilson disease affects about one in every 30,000 people worldwide and causes severe organ damage if left untreated.
Frey described AI as "essentially a technology that learns from examples," so solving problems with unknown biology is not necessarily in its modern wheelhouse. However, he added, looking at indications with roots in simple biology is much more realistic for AI.
"Those programs can be cracked using AI," he said. "That's why we went after Wilson disease."
Deep Genomics uses AI to identify therapeutic targets previously dismissed as undruggable, to design therapeutic candidates and to design animal models. Seventy percent of its research projects led to therapeutic leads, and programs have gone from target discovery to candidate in under 12 months.
The company, which launched in 2015, also plans to use the new money to expand its artificial intelligence platform's capability to discover and develop therapies for more common disorders. More than half the $40 million will be invested to expand the company's AI technology in order to generate its next round of therapies. Just under half will be used to advance programs to the clinic and for advancing five new programs for drug candidates. The headcount, thanks to the fundraiser, will also go up from 40 employees to about 60 in the next two years, adding senior, highly experienced drug and business developers to the team.
Frey said he looks for potential collaborators on the way to market, telling them they can find good targets rapidly. But he's also unafraid to go it alone.
"We could go to market on our own. We're committed to commercializing our own drugs, that's best for patients," he said. "We believe the technology we've developed changes the game for drug discovery and development in terms of transparency and speed. The more work we do in the pipeline, the more we realize our systems make a big difference. We can use AI to predict primary patient outcomes with greater power than traditional biomarkers."
Nearly two years ago, Wave Life Sciences Ltd., of Cambridge, Mass., and Deep Genomics began a collaboration to develop oligonucleotide drugs to treat genetic neuromuscular disorders. The companies used Deep Genomics' machine learning platform to test targets that involve splicing regulation and Wave's chemistry platform to develop drugs for the targets.
The series B fundraiser was led by Future Ventures and also included Amplitude Ventures, Khosla Ventures, Magnetic Ventures and True Ventures.