The FDA has issued two new approvals, one for a cell-based pandemic influenza A (H5N1) vaccine and the other is the first approval for treating peanut allergy.
Seqirus Inc. received approval for Audenz to protect people ages 6 months and older against H5N1. It's the first adjuvanted, cell-based influenza vaccine to be approved. Seqirus, the vaccines business of Melbourne, Australia's CSL Ltd., is now FDA-licensed to manufacture the adjuvanted vaccine at Seqirus' facility in Holly Springs, N.C., and can market it as a single-dose, prefilled syringe.
Seqirus was created in July 2015 after CSL acquired Basel, Switzerland-based Novartis AG's vaccine program for $275 million. Aside from the North Carolina facility, the company also has production operations in the U.K. and Australia, using cell-based technology, such as Audenz, and egg-based technology. Production is supported through a multiyear public-private partnership between Seqirus and the Biomedical Advanced Research and Development Authority, part of the Office of the Assistant Secretary for Preparedness and Response at HHS.
Audenz reduces the amount of antigen in the body required to produce an immune response.
In the U.S., about 150 million flu shots are given per year, a little under half the population. Audenz will also be stockpiled for first responders for use during a pandemic. There have been four pandemics in the past 102 years, with the 1918 outbreak being the most lethal, as up to 50 million people died around the world.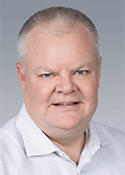 Also, the FDA approved Aimmune Therapeutics Inc.'s Palforzia, the first approved treatment for patients with peanut allergy. Palforzia, an oral biologic immunotherapy, is designed to mitigate allergic reactions, including anaphylaxis, that come with an accidental exposure to peanut.
Palforzia (previously AR-101) had more than 1,200 patients in its clinical trials, many of them children. The company expects allergists will be able to prescribe Palforzia "within a matter of weeks," according to Aimmune's president, CEO and director, Jayson Dallas. Palforzia's marketing authorization application is in front of European regulators, he continued, and he expects it to be completed by year-end.
"We have set the wholesale acquisition cost of Palforzia at $890 per month, along with a patient copay program that could reduce the patient's out-of-pocket costs to as low as $20 per month," Andrew Oxtoby, Aimmune's chief commercial officer, said during the company's investor call. "This price will be consistent regardless of whether the patient is in the up-dosing or maintenance phase. This flat pricing model provides predictability for both patients and payers, and we believe this price also reflects the value that Palforzia offers as the first FDA-approved biologic therapy for children and adolescents with peanut allergy."
Aimmune stock (NASDAQ:AIMT) closed up 6.3% on Monday, at $33.01 per share.
Peanut allergy is one of the world's most common food allergies. A recent survey from the nonprofit Allergy and Asthma Network showed 89% of providers would switch their patients from a peanut allergy immunotherapy to one with fewer side effects, while 46% prefer an oral product and 18% favor a powder mixed into food and eaten.
An Institute for Clinical and Economic Review (ICER) report noted that peanut allergy is the leading cause of death from anaphylaxis due to food, particularly in teenagers. The national food allergy death registry, according to ICER, reported fewer than four deaths per year from 2009 to 2019. Peanut flour, taken daily in small doses that are gradually increased under the supervision of specialist physicians, has been used off-label to attempt to desensitize patients to peanut protein, the report added.