DUBLIN – Bio-Europe Spring's virtual panel on the partnering dynamic between big pharma and microbiome-focused biotech firms was essentially an in-house webinar hosted by Seventure Partners, a Paris-based venture capital fund that has led the way in investing in microbiome-related therapeutics, diagnostics and other products. Venture partner Eric de La Fortelle did the honors as moderator, while Seventure's CEO and managing partner, Isabelle de Cremoux, participated as a panelist alongside representatives from two portfolio firms, Maat Pharma SA CEO Hervé Affagard and Thomas Mitchell, vice president, program and alliance management at Microbiotica Ltd.
For skeptics, the microbiome field has always appeared long on promise but short on delivery. Clinical validation, solid proof of concept and evidence of efficacy – the usual stuff that drives partnering deals in biotech – has always appeared to be just over the next hill or right around the next corner. At the same time, any new therapeutic modality takes time to mature. "We're old enough to know with every new class, there's always been people who are very skeptical," de Cremoux said. "When they see good data, it changes their minds."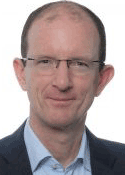 Before the COVID-19 pandemic erupted, 2020 was shaping up to be a decisive year for the delivery of such data, de Cremoux said. It is, at this point, unclear whether that still holds, but the sector is gradually maturing, and it is learning how to speak to pharma in the language of pharma.
For a company like Lyon, France-based Maat, which is developing a standardized, off-the-shelf fecal microbiota transplant for cancer patients undergoing bone marrow transplant, the conversation is particularly challenging. A discussion on chemistry, manufacturing and controls (CMC) in the context of a full-spectrum microbiota transplant is qualitatively different from one on the production of a small-molecule drug. "Our business model is unusual, so we are aware that we need to show the different elements [in our product] that are key," said Affagard.
The challenge is similar to that faced by gene therapy companies – the process is the product – but it is arguably even more complex given the wide diversity of species within a microbiota transplantation product. Having control of its manufacturing process and its quality management system is essential, therefore. And the company – which was formed back in 2014 – has had to do all the running itself, given the absence of any relevant expertise in contract development and manufacturing organizations (CDMOs) when it started out. "It was like a dead end for us at that time," Affagard said.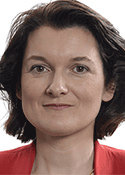 That is now starting to change, however. "I think the evolution of the strategy of different companies regarding manufacturing is progressing with the evolution and the development of the whole field," de Cremoux said. The situation is not wholly different from that faced by companies working with monoclonal antibodies or siRNA. "The pioneering companies generally have to internalize the manufacturing because there is no appropriate external offer." The CDMO segment is making progress in developing its services, she added, and choice of vendors is on the increase. "It's not yet true for all strains or for all characterized cocktails that the offer is available, but it's developing, and many, many strains are now available through CDMOs, though not yet all of them, especially not all anaerobic ones. But it's progressively developing," she said.
For companies developing confined consortia of bacterial species, the CMC conversation may be less difficult, but the actual manufacturing process can be more complex. Cambridge, U.K.-based Microbiota, a spin-out from the Wellcome Trust Sanger Institute, is developing products based on defined cocktails of species with precisely defined effects. It plans to scale up and cultivate each constituent separately and then to combine them at the end. "Especially given potential expectations from regulators on the composition of the drug substance and drug product, that's how we feel we should progress at the moment," Mitchell said. That doesn't preclude an "all-in" process, but that approach is less controlled and less defined. "I don't think we're quite there yet," he said.
'A whole new wave of therapeutics'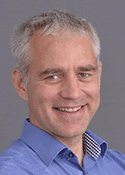 The IP conversation with potential pharma partners is also challenging. For companies who deal in drug molecules, regardless of their size, a composition-of-matter patent is the expected starting point. Maat's offer is less straightforward – and much of it relies on proprietary and process knowledge rather than patent disclosures. "We have developed a computational biology platform that helps us to better understand the link between the clinical response and the composition itself," Affagard said. It has IP built around the platform, its process, formulation and supporting devices.
Microbiotica's unique selling point is based around "culturing the unculturable," Mitchell said. That includes bacterial species that are new to science. "There is a lot of novelty there that we can work towards from a patent perspective," he said. It is also able to pursue patent protection around cocktails comprising novel and existing species.
Both stressed the novelty of microbiome-based therapies. They are not likely to be supplanted by molecular mimics anytime soon. No drug has gained approval in Maat's field in the last 50 years, Affagard said. "I do not see that as being a threat for the future," he said. At the same time, Maat's therapy could ultimately complement targeted immunosuppressive drugs, such as JAK inhibitors, which its competitors are developing for the same patient population. "What we are developing is absolutely orthogonal to what they are developing, and I think at the end of the day, it's very complementary," he said.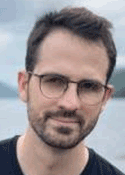 Mitchell stressed the unique mode of action of live bacterial therapies. "I've heard a lot of talk that bioactive microbial metabolites, they're going to be the next wave," he said. But their action is limited to a singular effect. "When you get a subset of these bacteria that have a particular effect, when they get into the gut they actually engraft. Then they drive an effect for quite a long period of time, so then it's not just treating something, it becomes disease-modifying, right?" he said. "In ulcerative colitis, we can see when you have certain bacteria engrafted into the gut they induce and maintain remission up to 12 months. Why would you supplant that with something that's a potential bioactive that can only be treated for a certain period of time and that only gets to one particular mechanism, which may be something like immune modulation?" Bacteria are different – and not just because they can fill a niche and keep "bad actors" from colonizing the gut. "We feel these are a whole new wave of therapeutics and should be considered as such."