DUBLIN – Without particularly looking for a deal, immunometabolism specialist Sitryx Ltd. landed quite a large one – a licensing agreement in autoimmune disease with Eli Lilly and Co. involving up to four preclinical programs, for which it is receiving $50 million up front, $10 million as equity investment and up to $820 million in development milestones. Should any product reach the market, it would also receive undisclosed commercial milestones and sales royalties in the mid- to high-single-digit-percentage range.
Oxford, U.K.-based Sitryx initially engaged with Indianapolis-based Lilly as part of its routine industry networking activity. "We certainly had not been out there touting ourselves around," CEO Neil Weir told BioWorld. But Lilly was interested in both immunometabolism and in the company's high-profile team of scientific founders, and the informal communication solidified into a strategic alliance that will be transformative for an organization of Sitryx's size. The deal, which has a five-year term, includes the two lead programs at the company. Sitryx will retain responsibility for drug discovery, while Lilly will fund and take the lead on clinical development and commercialization.
Sitryx had raised $30 million in series A financing in 2018, with a view to progressing its lead programs toward the clinic itself. Now it has a big pharma partner that will help to drive that effort. "We certainly hope we will have candidates identified and agreed this year, perhaps towards the end of this year," Weir said. A first clinical trial could get underway in 2021.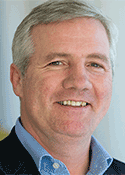 The companies are not disclosing the targets that are the subject of the agreement, but the deal is focused on autoimmune disease only. The field of immunometabolism is broadly focused on modifying the metabolism of immune effector and regulatory cells to obtain a therapeutic benefit in either autoimmune conditions, in which the immune system is overactive, or cancer, in which the immune system may be suppressed. "It's not run-of-the-mill metabolism the cells are operating in," Weir said. The cells themselves may be in substrate-limited or hypoxic environments or in environments with altered redox potential, all of which can contribute to the utilization of unusual metabolic pathways. "The immune system itself uses these metabolic pathways to impose its own control," he said.
The distinct metabolic profiles of the cells involved in aberrant immune responses offers drug hunters a relatively clean target, therefore, and enables them to develop molecules that ought not to have the same effects on other cell types. The target landscape is large. "This is pretty wide-open terrain," Weir said. This contrasts with the relatively narrow focus of immuno-oncology, particularly in its initial stages. "Early immuno-oncology was all encamped on two or three targets," he said. Other players – such as Cambridge, Mass.-based Rheos Medicine Inc., which last year landed a potential $739 million deal with Basel, Switzerland-based Roche Holding AG – are not directly competitive, therefore. "There's a lot of biology to choose from." Sitryx's founders are variously interested in myeloid-derived cells, particularly macrophages, and in effector T cells and regulatory T cells. In terms of chemistry, Sitryx is now focusing primarily on regular small-molecule discovery, having previously explored the potential of using protac (proteolysis-targeting chimera) technology.
Sitryx will use part of the proceeds from the deal to fund its participation in the Lilly alliance. "It's really important for us to knuckle down and deliver on that," Weir said. But it will have plenty of resources to take additional programs forward as well. The company is operating a mixed research model. It has its own biological wet lab facilities in the Oxford Science Park. It funds researchers in the academic labs of its founders, and it also makes extensive use of CRO partners.
The present deal – in the midst of the COVID-19 pandemic – is one of several to get signed in recent weeks. "That's very much to Lilly's credit," Weir said. Biotech is one of the few sectors in which investor sentiment remains strong.