TG Therapeutics Inc. got a dose of good news when the independent data safety monitoring board recommended that the UNITY-CLL study be stopped early for superior efficacy after an interim analysis showed its umbralisib and ublituximab combination (U2) helped patients with chronic lymphocytic leukemia (CLL).
It was even better news for TG's executive chairman and CEO, Michael Weiss, who had previously said that he was so confident in the study that he would leave the industry if the study wasn't successful. "So, I'm kind of happy I don't have to leave biotech right now," Weiss joked on a call with investors announcing the results.
The 420-patient UNITY-CLL study compared U2, TG's umbralisib, a dual inhibitor of PI3K-delta and CK1-epsilon, plus TG's glycoengineered anti-CD20 monoclonal antibody, ublituximab, to Gazyva (obinutuzumab, Roche Holding AG), a monoclonal antibody that also targets CD20, plus the chemotherapy chlorambucil. The interim analysis showed U2 beat Gazyva plus chlorambucil on the primary endpoint of progression-free survival (PFS) with a "p" value of <0.0001, although the exact measurements for PFS weren't disclosed.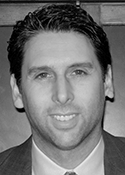 The trial enrolled approximately 60% treatment-naïve CLL patients and 40% relapsed or refractory CLL patients. TG noted that the PFS benefit was seen across both previously untreated and relapsed/refractory patient populations.
"This marks the first time a PI3K-delta-based regimen has successfully met its primary endpoint in a CLL phase III study that included previously untreated patients. We believe this speaks to the differentiation of umbralisib," Weiss noted.
Safety data from the study, which was conducted under a special protocol assessment agreement with the FDA, weren't released, but previous clinical trials have suggested that umbralisib is safer than other PI3K-delta drugs. Javier Pinilla, lymphoma section head and director of immunotherapy at the Moffitt Cancer Center, hypothesized that the difference has to do with umbralisib's added target: "This dual inhibition between delta and CK1-epsilon really, really is the difference why we don't really see the same toxicity as the single delta."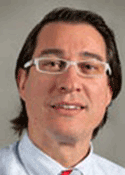 Between new patients and those failing their last therapy, TG estimates there are 30,000 to 40,000 patients in the U.S. looking for a new treatment each year.
New York-based TG plans to present the data later in year, hopefully at the American Society of Hematology meeting, currently still scheduled for December 2020. The company is shooting for filing a marketing application with the FDA by the end of the year, with plans to file with the EMA a little later.
"We expect a launch of U2 for the treatment of CLL in 2021," H.C. Wainwright & Co. analyst Edward White said in a note to clients, in which he raised his price target "due to increased confidence in approval for U2 in CLL."
Shares of TG Therapeutics (NASDAQ:TGTX) closed up $4.23, or 34%, to $16.69 on May 5.
More to come
It could be a very eventful year for the individual drugs in the U2 combination.
TG plans to complete its rolling NDA submission to the FDA for umbralisib as a treatment for marginal zone lymphoma and follicular lymphoma by the end of the second quarter, which could set up a potential approval by the end of this year.
Ublituximab is being tested as a monotherapy in patients with relapsing forms of multiple sclerosis, with data from the Ultimate I and II phase III trials expected in the second half of 2020.
Longer term, the U2 drugs will come back together in future clinical trial readouts for triple and perhaps even quad combinations. TG is currently running two phase II studies with U2 triple combinations: UNITY-NHL, which adds Bendeka (bendamustine, Teva Pharmaceutical Industries Inc.) in patients with non-Hodgkin lymphoma (NHL), and ULTRA-V, which adds Venclexta (venetoclax, Roche/Abbvie Inc.) in patients with CLL. TG is also testing its pipeline candidate TG-1701, a BTK inhibitor, with U2 in a phase I study in CLL and NHL patients.