Two companies, Hightide Therapeutics Inc. and Axcella Health Inc., posted positive data from recent liver disease studies while Enanta Pharmaceuticals Inc. missed its phase II liver study's primary endpoint.
Cambridge, Mass.-based Axcella reported positive top-line data from non-IND study AXA-1125-003, which assessed the impact of AXA-1125 and AXA-1957 on the safety, tolerability and effects on liver structures and functions. Treatment produced clinically relevant reductions in liver fat content and insulin resistance, and fibroinflammation markers were observed with AXA-1125 along with favorable tolerability, supporting the company's belief the therapy has the potential to be a first-line nonalcoholic steatohepatitis (NASH) therapy.
Axcella said it will meet with the FDA to discuss an IND for a phase IIb trial of AXA-1125 in adult NASH and for a younger patient group.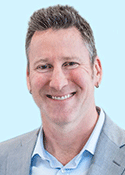 "We think it can be investigated in the pediatric population in the near term and is well-suited for combination with other agents, if required," Axcella's president and CEO, Bill Hinshaw, told investors during Wednesday's conference call.
The results were also good for the stock, as Axcella shares (NASDAQ:AXLA), which jumped as high as 49% before closing May 6 at $5.56, gained another 18.58% on May 7 to end the day at $6.70, up $1.05.
Both of the distinct product candidates are proprietary compositions of amino acids and derivatives designed to support liver health. In the placebo-controlled, randomized, multi-arm clinical study, 102 adult nonalcoholic fatty liver disease (NAFLD) subjects with presumed NASH, based on inclusion criteria, were enrolled and dosed in a 2-to-2-to-2-to-1 ratio to receive AXA-1125, one of two AXA-1957 doses, or placebo administered twice daily for 16 weeks. Subjects were stratified by the presence or absence of type 2 diabetes.
The combo was generally well-tolerated, with sustained reductions noted for both vs. placebo in key biomarkers of metabolism, inflammation and fibrosis over 16 weeks. Overall, as compared to placebo, AXA-1125 demonstrated larger and more consistent reductions in clinically relevant biomarkers than AXA-1957. Among subjects receiving AXA-1125, 39% achieved a 30% or greater relative reduction in liver fat content (MRI-PDFF), 39% achieved a 17 U/L or greater reduction in alanine aminotransaminase (ALT), and 35% achieved a 80 mSec or greater reduction in corrected T1 (cT1). Among the 11 subjects with type 2 diabetes receiving AXA-1125, a greater proportion achieved each of those thresholds. Emerging evidence suggests that those thresholds of activity increase the likelihood of histopathological improvement in NASH subjects, the company said.
Meanwhile, Hightide's top-line results in NASH and type 2 diabetes mellitus showed the study of HTD-1801, (berberine ursodeoxycholate) hit its primary endpoint, absolute liver fat reduction, and several secondary endpoints, including glycemic control and markers associated with liver injury in a dose-responsive manner. In the dose-ranging, double-blind, placebo-controlled, multicenter phase IIa trial, subjects received HTD-1801 in 500-mg or 1,000-mg doses or placebo twice daily for 18 weeks, with subjects tolerating it well and no unexpected side effects noted. No specific data or stats were released.
Shenzhen, China, and Rockville, Md.-based Hightide has another liver study underway, but COVID-19 is causing the company to hit the brakes. The phase II trial of HTD-1801 in adults with primary sclerosing cholangitis (PSC) in the U.S. and Canada has stopped new patient enrollment but all active patient treatments will continue. Results are expected sometime in the second half of 2020. PSC is chronic, causing bile ducts to become narrow, scarred or blocked, causing liver damage.
HTD-1801 received fast track designation from the FDA for both indications, and the compound also has orphan drug designation for PSC.
Enanta's EDP-305 falls short
Enanta's top-line results from its phase II of EDP-305, a farnesoid X receptor, in patients with primary biliary cholangitis (PBC), a chronic autoimmune disease in which the liver destroys its own small- to medium-sized bile ducts, failed to hit its primary endpoint. The 12-week, randomized, double-blind, placebo-controlled study's primary endpoint was evaluating the safety, tolerability, pharmacokinetics and efficacy of EDP-305.
The intent-to-treat analysis showed EDP-305 1-mg and 2.5-mg treatment arms resulted in 45% (n=14/31, p=0.106) and 46% (n=13/28, p=0.063) alkaline phosphatase (ALP) response, respectively, compared to 11% (n=1/9) in the placebo arm. Absolute changes from baseline in ALP at week 12 in both the EDP-305 1-mg arm (p=0.017) and the 2.5-mg arm (p= 0.021) compared to the change from baseline in the placebo arm were statistically significant, the company said.
Key secondary endpoints, including changes from baseline in liver enzymes alanine aminotransferase, aspartate aminotransferase and gamma-glutamyl transferase at week 12, were met with a statistically significant difference compared to placebo in both the EDP-305 1-mg arm and the 2.5-mg arm.
Enanta's stock (NASDAQ:ENTA) dipped slightly, 1.92% on Thursday, to close at $50.68.