DUBLIN – Tolerogenixx GmbH is on track to move its cell-based immune tolerance induction therapy for kidney transplant recipients into a 200-patient phase IIb trial, following the publication of promising data from a phase Ib trial in 10 patients, in which all participants had a successful transplant at one-year follow-up, including those in a high-dose group on a reduced immunosuppression regimen.
The open-label study, published in the May 1, 2020, issue of the Journal of Clinical Investigation (JCI), evaluated the safety of treating patients, in advance of their transplant surgery, with donor-derived modified immune cells (MICs), comprising peripheral blood mononuclear cells (PBMCs) exposed to the alkylating agent mitomycin C. That has the effect of preventing their expansion following transfusion, while, at the same time, inducing an immature dendritic-cell-like phenotype, which appeared to mediate donor-specific immune suppression.
"What we see especially is down-regulation of co-stimulatory molecules," Tolerogenixx's chief scientific officer and co-founder, Christian Morath, told BioWorld. Previous studies have demonstrated that MIC expression of CD80, CD83 and CD86 is reduced, which impairs their ability to activate a recipient T-cell response.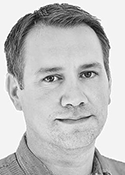 At the same time, the therapy stimulated the expansion of a host "transitional" regulatory B-cell (Breg) population, which strengthened the immunosuppressive phenotype by producing two anti-inflammatory cytokines, interleukin-10 (IL-10) and transforming growth factor-beta (TGF-beta). The Breg cells are characterized by the presence of CD19, high levels of CD24 and high levels of CD38. "This Breg story only emerged in the patients," Morath said. "This was totally new to us." Given the low numbers of patients involved, the study did not include a control arm, although comparisons with untreated matched controls and with historical controls suggest that the MICs boosted the Breg populations by 19-fold to 68-fold.
Those effects appeared to translate into clinical outcomes – although the present observations are necessarily tentative, given the low numbers of patients involved. The subjects were randomized to one of three groups: A, who received 1.5x106 MICs per kilogram of bodyweight (MICs/kg) two days before transplant (d-2) (n=3); B, who received 1.5 x 108 MICs/kg at d-2 (n=3); and C, who received 1.5 x 108 MICs/kg at d-7 (n=4).
Thirty days after treatment, none of the 10 experienced an acute rejection episode or developed neutralizing antibodies directed at donor human leukocyte antigens (HLAs). Donor chimerism – or the replacement of some or all of the recipients' lymphocyte population with donor-derived lymphocytes – did not occur; nor did any opportunistic infections. All had stable kidney function at day 30. The primary endpoint was the frequency of adverse events (AEs) at day 30. In all, the study investigators logged 69 AEs, including three serious AEs. They were deemed to be unlikely to be related to (n=1) or to be unrelated to (n=68) the therapy.
After day 30, those in group C, who were considered to have received the most strongly tolerogenic MIC dose, were put on a milder post-transplant course of immunosuppressive drugs, and they stopped receiving corticosteroids. Nevertheless, they were able to mount an immune response to third party cells at day 360, while they still failed to mount a T-cell response to donor cells.
Sam Kant and Dan Brennan, both of Johns Hopkins University, in Baltimore, noted in an accompanying commentary that the study "demonstrates the safety of MIC infusion and provides supportive mechanistic data for induction of donor-specific hyporesponsiveness that challenge the concept that chimerism is needed for tolerance."
Next step: Series A round
Tolerogenixx, of Heidelberg, Germany, was formed in 2016 to take forward the MIC, which has been under investigation at the University of Heidelberg for some years. The company has raised more than €6 million (US$6.5 million) in equity and grant funding and is currently looking to raise €20 million in a series A round to support the next phase of the therapy's development.
Although its own clinical development activities have not been affected by the COVID-19 pandemic, the funding environment in Europe has been, CEO and co-founder Matthias Schaier told BioWorld. "Some investors are not so enthusiastic about new projects because they have problems with their older projects," he said. In addition, several investor conferences have been canceled, which also slows down the pace of dealmaking.
The company aims to secure financing before embarking on the phase IIb study, which it hopes to start late this year or early next. It has already lined up 10 transplant centers in Germany, and several more will follow. It is also recruiting trial sites in Austria and the Netherlands. The U.S. could also become part of its plans, if it takes on U.S. investment. The company also plans to apply the same treatment concept to an autologous cell therapy for systemic lupus erythematosus.
Christian Morath was first author on the JCI paper, which was titled "Phase I trial of donor-derived modified immune cell infusion in kidney transplantation."