BEIJING – CAR T-cell therapeutics developer Carsgen Therapeutics Co. Ltd., of Shanghai, won IND clearance from the FDA for its first-in-class CT-041 for advanced gastric and pancreatic cancers. The company said it is the first claudin18.2 (CLDN18.2)-targeted CAR T-cell therapy cleared for clinical trials in the world.
"CT-041 showed high potency in animal studies and could eliminate big tumors in some studies, which showed its high activity," Carsgen CEO Zonghai Li told BioWorld. "Although limited success has been achieved in using CAR T-cell therapies for the treatment of solid tumors, our previous data on CLDN18.2-CAR T cells supported that CAR T cells should also work well in solid tumors."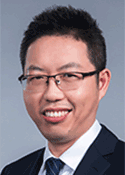 Following the approval, Carsgen will initiate an open-label, multicenter, phase Ib trial to evaluate the safety and efficacy of autologous CT-041 cell therapy in patients with advanced gastric or pancreatic adenocarcinoma in the third quarter of 2020 in the U.S. The company said it also has submitted an IND to China's NMPA.
"After this IND clearance, we hope to carry out clinical trials not only in the U.S., but also in other countries. Multicenter clinical trials could be an option," Li said. He added that Carsgen has a team in the U.S. for that clinical program, but it also remains open to partnership opportunities.
Claudin18.2 is a stomach-specific isoform of claudin-18 and is highly expressed in a variety of cancer types, including gastric and pancreatic cancers. Carsgen co-developed the anti-Claudin18.2-CAR T-cell therapy with Shanghai Cancer Institute in 2017.
The FDA granted the trial nod based on an ongoing investigator-initiated phase I trial at Peking University Cancer Hospital in China. It is an open-label, dose-escalating/dose-regimen-finding study to evaluate the safety, efficacy and pharmacokinetics of autologous humanized anti-claudin18.2-CAR T cells in advanced solid tumors.
"Some of the previous clinical data about our CLDN18.2-CAR T program were orally presented at ASCO last year," Li said. "Among 12 patients, three achieved partial response and one achieved complete response."
In September 2018, Carsgen also presented preliminary clinical data of CT-041 at the CAR-TCR Summit in Boston. Among 12 relapsed/refractory patients enrolled, eight have been observed with tumor regression of different degrees. In an improved subcohort of six subjects, five patients showed objective response, including one patient with a complete response per RECIST 1.1 criteria.
The proof-of-concept preclinical data were also published in the Journal of the National Cancer Institute last year. The study aimed to elucidate whether CAR T cells redirected to CLDN18.2 have the potential to be used in the treatment in solid tumors. Researchers concluded that CLDN18.2-specific CAR T cells could be a promising treatment strategy for gastric cancer and potentially other CLDN18.2-positive tumors.
Established in 2014, Carsgen has developed more than 10 CAR T candidate therapies with different targets and has initiated exploratory clinical studies on the treatment of hematologic malignancies and solid tumors.
Also cleared for clinical trials are the company's CAR T candidates that target GPC3 for hepatocellular carcinoma/non-small-cell lung cancer, CD19 for B-cell lymphoma/leukemia and BCMA for multiple myeloma.
An EGFR/EGFRvIII-targeting candidate and a next-generation GPC3 CAR T therapy, both in exploratory clinical studies, are also in the pipeline.
Other than CAR T products, Carsgen has a humanized claudin18.2 monoclonal antibody, known as AB-011, for the treatment of advanced gastric and pancreatic adenocarcinoma. It received IND approval from the NMPA in December 2019, and Carsgen said it plans to file for an IND to the FDA within 2020.
For now, Li said the company has no plans to expand its pipeline in the near future; rather it intends to focus on advancing the leading programs to commercialization while developing disruptive technologies.
Carsgen is confident about the targets it has chosen for its CAR T therapies. Li explained that to choose the rational targets, one needs to think about specificity and heterogeneity. For example, EGFRvIII is a cancer-specific antigen but its high heterogeneous expression leads to reduced efficacy of EGFRvIII-targeted drugs.
The CEO also noted that Carsgen looks at upcoming problems in the next few years instead of only looking at existing ones. "Previously, we tried to address the issue of why CAR T can work on blood cancer but not solid tumors. We [now] also focus on building our technology platforms, because you need tools to realize your ideas," Li said.
To maximize its R&D potential, Carsgen has developed technology platforms such as fully human antibody identification and antibody engineering, so it can handle every part of CAR T-cell therapy development on its own.
Carsgen's scientists are also concerned about follow-up issues that cancer patients may face, even though results from early clinical stages are encouraging.
"CAR T therapies could yield a significant decrease in the lesion size, but what about cancer recurrence?" Li said. "We need to think ahead and start to prepare for a solution to this issue. We also need to consider how to innovate technologies to sustain antitumor response. These are the issues we are looking into."
To continue its work, Carsgen is mulling an IPO in the near future. Li revealed that the company is preparing for a pre-IPO round of financing and will keep an open mind when it comes to the listing destination.