Aduro Biotech Inc. and privately held Chinook Therapeutics Inc., will merge to focus mainly on kidney diseases.
Two complementary drugs are involved in the deal. Seattle-based Chinook brings atrasentan, licensed from Abbvie Inc., an endothelin receptor antagonist, which is entering a phase III trial for treating primary glomerular disease in the second half of 2020 and a phase II glomerular basket trial to begin in 2021.
Berkeley, Calif.-based Aduro brings BION-1301, a humanized IgG4 monoclonal antibody that blocks APRIL binding to the BCMA and TACI receptors, which is in nonclinical phase I testing in healthy volunteers for treating IgA nephropathy. Data released at the same time as the merger announcement showed BION-1301 was well-tolerated with no serious adverse events, treatment discontinuations or events meeting stopping criteria across a wide range of doses.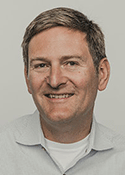 "I have a background in oncology, but I'm attracted to kidney disease. There are few drugs in this space and there have been a lot of failed trials in the past decade," Eric Dobmeier, Chinook's president and CEO, told BioWorld. "We think that's changing based on new translational models, that the FDA is open to surrogate endpoints. We're now able to do more efficient and streamlined trials."
H.C. Wainwright and Co. analysts wrote Tuesday that the differentiated profile of both drugs "looks promising and competitive as by directly targeting the underlying mechanism of [IgA neuropathy], they could provide advantages over current and emerging treatments such as a direct effect, a benign safety profile, and the possibility to be combined with current" standard of care.
The merger leaves the combined company with about $200 million in cash, cash equivalents and marketable securities at closing, including $25 million in additional financing from Chinook's existing investors. Another feature of the deal is the all-stock transaction, with Aduro acquiring all Chinook's outstanding capital stock in exchange for Aduro's common stock shares representing about half Aduro's outstanding common stock.
"It's an unusual transaction," Dobmeier said. "You don't see a lot of 50-50 deals like this with synergistic pipelines."
Dobmeier, the former chief operating officer of Seattle Genetics Inc., of Bothell, Wash., added that the 50-50 deal is based on relative valuation, as Chinook is privately held and Aduro is a public company.
Aduro had recently begun a restructuring to reduce its operating expenses and extend its cash runway into 2023. The restructuring and related expenses included severance and employee retention costs as well as the impairment of property and equipment associated with the planned closure of its Aduro Biotech Europe headquarters in Oss, the Netherlands, by the end of the third quarter of 2020. The restructuring, which began in January, aimed to reduce the company workforce by 59%. The company posted a net loss of $7.6 million for the first quarter of 2020, compared to the $23.4 million net loss for the same period in 2019.
Once the merger is complete, the combined company will retain the Chinook name with the ticker symbol KDNY for trading on Nasdaq.
Aduro stock (NASDAQ:ADRO) sagged 23.74% on the news Tuesday, with shares closing at $2.57.
Putting the deal together with COVID-19 as a backdrop brought some unexpected turns.
"COVID-19 surprisingly did not slow us down, and I thought it would," Dobmeier said. "It's amazing how much you can accomplish on Zoom. Everyone's home and there's no travel involved. I haven't sat in the room with Aduro folks. That's a first. There's no substitute for face-to-face contact, but I do think you get 90% of what you need."
Chinook's rise has been swift. It brought in a $65 million series A in August 2019 and was incubated through Versant Venture's Inception Sciences discovery engine in Vancouver and seeded by Versant and Apple Tree Partners. The financing was designed to last "a few years," Dobmeier said at the time.