The FDA has approved Recarbrio (imipenem-cilastatin and relebactam), from Merck & Co. Inc., of Kenilworth, N.J., to treat adults with hospital-acquired and ventilator-associated bacterial pneumonia (HABP/VABP).
The approval is for patients whose HABP/VABP is caused by these susceptible gram-negative microorganisms: Acinetobacter calcoaceticus-baumanniicomplex, Enterobacter cloacae, Escherichia coli, Haemophilus influenzae, Klebsiella aerogenes, Klebsiella oxytoca, Klebsiella pneumoniae, Pseudomonas aeruginosa and Serratia marcescens.
The move follows the June 2019 FDA approval of Merck's Zerbaxa (ceftolozane and tazobactam), also for treating adults with hospital-acquired and ventilator-associated bacterial pneumonia caused by all the gram-negative microorganisms that Recarbrio is designed to treat. However, Recarbrio also treats HABP/VABP caused by Acinetobacter calcoaceticus-baumanniicomplex and Klebsiella aerogenes, which Zerbaxa does not.
The problem of bacterial resistance consistently grows over time, according to Amanda Paschke, senior principal scientist, infectious disease clinical research, at Merck Research Laboratories.
"In many cases, the bacteria causing these infections are resistant to commonly available antibiotics," Paschke told BioWorld. "The usual treatments for managing bacterial infections now have limitations because bacteria have developed resistance. That's where Recarbrio comes in as a new treatment. It's designed to overcome some of the mechanisms of resistance."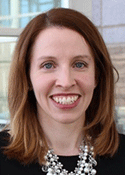 The search for new treatments is also constant because the number of patients is increasing globally, Paschke added. Just because there is a new antibiotic, she said, doesn't mean the battle is won: "You need an arsenal. … You can't declare mission accomplished."
As the bacteria morph, the money for treatment grows. DRG, which, like BioWorld, is part of Clarivate, expects the hospital-treated gram-negative infection market to grow from $2.3 billion in 2018 to $3.9 billion in 2028. The most important factors driving that growth include an increased uptake of newer beta-lactam/beta-lactamase inhibitor combinations, which is part of Recarbrio's makeup, along with the launch and approval of antibiotics such as plazomicin, cefiderocol, imipenem/cilastatin/relebactam, dalbavancin, meropenem/vaborbactam and cefepime/enmetazobactam.
Recarbrio's approval was based on results of a randomized trial of 535 hospitalized adults at 113 sites with HABP/VABP due to gram-negative bacteria, with 266 treated with Recarbrio (imipenem 500 mg/cilastatin 500 mg/relebactam 250 mg) and 269 treated with piperacillin 4,000 mg/tazobactam 500 mg, given intravenously every six hours for seven to 14 days. Data from the phase III multinational, double-blind Restore-Imi 2 trial showed Recarbrio demonstrated noninferiority vs. piperacillin/tazobactam in primary and key secondary endpoints of 28-day all-cause mortality and clinical response, respectively. Sixteen percent of patients receiving Recarbrio and 21% receiving piperacillin/tazobactam died through day 28 of the study. Results were posted among study abstracts by the 30th European Congress of Clinical Microbiology & Infectious Diseases.
The mean age of patients in the study was 60 years; 43% of patients were 65 and older, 31% were female and 22% had polymicrobial infection.
The sNDA for treating infections caused by susceptible gram-negative microorganisms was granted priority review in February, and the approval came on the PDUFA date of June 4. The application received a qualified infectious disease program designation.
In December, the EMA's Committee for Medicinal Products for Human Use adopted a positive opinion recommending the combination antibacterial agent for approval for treating gram-negative bacterium infection in adults.
On July 17, 2019, based on a priority review designation, the FDA approved the same combination of Recarbrio (imipenem-cilastatin and relebactam) as a 1.25-gram injection for adults with limited or no alternatives for treating complicated urinary tract infections (cUTIs), including pyelonephritis caused by the gram-negative microorganisms Enterobacter cloacae, Escherichia coli, Klebsiella aerogenes, Klebsiella pneumoniae and Pseudomonas aeruginosa.
It was also approved for treating adults with limited or no alternatives for complicated intra-abdominal infections (cIAIs) caused by gram-negative microorganisms Bacteroides caccae, Bacteroides fragilis, Bacteroides ovatus, Bacteroides stercoris, Bacteroides thetaiotaomicron, Bacteroides uniformis, Bacteroides vulgatus, Citrobacter freundii, Enterobacter cloacae, Escherichia coli, Fusobacterium nucleatum, Klebsiella aerogenes, Klebsiella oxytoca, Klebsiella pneumoniae, Parabacteroides distasonis and Pseudomonas aeruginosa.
The latest Recarbrio approval was supported in part by efficacy and safety findings of imipenem-cilastatin to treat cUTI and cIAI. The combination was assessed with data from in vitro studies and animal models of infection as well as safety data from separate trials for cUTI and cIAI.
Zerbaxa's 2019 approval was based on results of the pivotal phase III ASPECT-NP trial comparing Zerbaxa 3g (ceftolozane 2g and tazobactam 1g) intravenously every eight hours to meropenem (1g intravenously every 8 hours) for eight to 14 days for treating adults with HABP/VABP.