BEIJING – Rare disease specialist Canbridge Pharmaceuticals Inc., of Beijing, said it is collaborating with the Horae Gene Therapy Center at the University of Massachusetts (UMass) Medical School to conduct gene therapy research with a focus on neuromuscular conditions. The move is expected to add new assets to the company's portfolio.
Canbridge is one of the few biotech companies in China that focus on rare diseases. CEO James Xue said the collaboration would help the company extend its rare disease pipeline by integrating next-generation technology.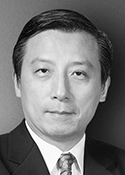 "We hope that the research will lead to best-in-class therapeutic candidates that could represent an improvement on current gene therapy approaches," Xue told BioWorld. "Canbridge will provide in-depth clinical development, industrialization and commercialization for the selected candidates."
The research program will be led by Guangping Gao, a gene therapy researcher who is widely known for his key role in the discovery and characterization of a new family of adeno-associated virus (AAV) serotypes. The discovery led to a reignited interest in gene therapy development. Richard J. Gregory, Canbridge's acting chief scientific officer, called Gao "a longtime leader in the development of gene therapies for rare disease, with expertise in both capsid and genome engineering."
Gao's research has focused on the molecular genetics and viral vector gene therapies of rare genetic diseases. He is the co-director of the Li Weibo Institute for Rare Diseases Research and director of the Horae Gene Therapy Center and Viral Vector Core at UMass Medical School. He is also a professor of microbiology and physiological systems and the Penelope Booth Rockwell Professor in Biomedical Research at the institution.
Xue said this is the company's first collaboration with a prestigious, world-renowned academic institution, adding, "This marks our entrance into this area of breakthrough innovation in rare disease, which aligns with our strategy to build a leading rare disease franchise."
Gao and Mark Bamforth, former CEO of Brammer Bio LLC, are also joining Canbridge's strategic advisory board. Brammer Bio is a contract development and manufacturing organization specialized in cell and gene therapies.
Canbridge positions itself as an early mover in China's rare disease market. It currently has one asset pending NDA approval and five rare disease programs under development.
Canbridge has filed an NDA for CAN-101 and is expecting approval this year. It is an enzyme replacement therapy for treating mucopolysaccharidosis type II that Canbridge in-licensed from Korea-based GC Pharma for rights in greater China. It has already been marketed as Hunterase in more than 10 countries.
Other drug candidates in preclinical development include CAN-106 for multiple genetic disorders, CAN-103 and CAN-104 for lysosomal storage disorders, CAN-105 for hematologic diseases, and CAN-107 for metabolic disorders.
This new collaboration will help Canbridge add drug candidates targeting neuromuscular conditions such as amyotrophic lateral sclerosis and multiple sclerosis (MS).
China opportunities
The focus on rare diseases comes at a time when the Chinese government is devoting more efforts on accelerating the approval process and increasing market accessibility for orphan drugs. The country's revised drug administration law allows priority review to be granted to new drugs for rare diseases, and China published its first national list of rare diseases, which includes 121 indications, in May 2018.
Shortly after the list was published, China approved Sanofi SA's Aubagio (teriflunomide) for treating patients with relapsing MS. The required regulatory process was adjusted from "three submissions and three approvals" to "two submissions and two approvals."
Orphan drugs are also included in China's updated reimbursement drug list, which aims to cover partial health care costs for its citizens.
As such, Xue said he sees opportunities in developing orphan drugs for the China market.
"The Chinese market is warming up to rare disease drugs. Awareness is clearly spreading from the patient and physician level to the policy makers, with rare disease language and lists officially being written into law. The aggressive price negotiations that government officials have been doing for the National Reimbursement Drug List is a sign that they are making room for diseases currently completely uncovered," he told BioWorld.
"These are the elements that are moving gradually into place that will allow us to hope and plan for a reimbursed rare disease market," he added.
Canbridge has achieved a few milestones in the first half of this year. In February, it closed a $98 million series D round to advance and expand its rare disease pipeline and to prepare for the commercialization of its drug candidates. In May, it won NMPA approval for breast cancer drug Nerlynx (neratinib) for the extended adjuvant treatment of adult patients with early stage HER2-positive breast cancer following adjuvant trastuzumab-based therapy.
This year, it expects marketing approval for CAN-101 in China. The company is also considering an IPO in the coming months.