DUBLIN – Gene therapy developer Freeline Therapeutics Ltd. added $80 million in new investment to take its series C round to $120 million in total.
The new cash will help to fund a pivotal trial of its lead gene therapy program in hemophilia B, enable it to continue a phase I/II trial of a gene therapy in Fabry disease and allow it to progress its preclinical programs in Gaucher disease and hemophilia A, while also making ongoing investments in its adeno-associated virus (AAV) gene therapy technology and its manufacturing platform.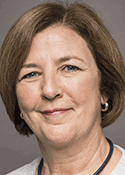 The Stevenage, U.K.-based company also signaled on June 30 that it may seek further funding this year, possibly through a U.S. IPO, but it is not disclosing any concrete plans at this stage. "Additional funding this year is certainly an option for us," newly installed CEO Theresa Heggie told BioWorld. The present financing – which was led by Novo Holdings A/S, Eventide Asset Management and Wellington Management Co. – was nailed down virtually. "And none of us is jet-lagged," Heggie quipped. Other participants included Cowen Healthcare Investments, Acorn Bioventures and Ample Plus Fund.
The largest series C investor remains London-based Syncona Ltd., which last year got the round rolling with $40 million, but its commitment to follow on with a second tranche of the same amount has now expired. Following the latest injection of cash, publicly listed Syncona, which holds 60% of Freeline's equity, has written up the value of its holding to £181.5 million (US$224.4). That implies a total valuation of about $374 million.
The deal was closed just two weeks ahead of a crucial interim readout from 10 patients included in the ongoing phase I/II dose-finding trial of its FLT-180a therapy in hemophilia B. Lead investigator on the study, Pratima Chowdary, of the Royal Free Hospital UK and the UCL Cancer Institute, in London, will present the data virtually in a late-breaking abstract session of the International Society on Thrombosis and Haemostasis 2020 Congress on Monday, July 13. It will include six-month follow-up data on patients included in the high-dose cohort.
An early peek at two patients in that group – who exhibited factor IX (FIX) expression levels at or above 100% of normal – hinted that FLT-180a may provide a functional cure. The title of the late-breaking abstract – "A novel adeno associated virus (AAV) gene therapy (FLT180a) achieves normal FIX activity levels in severe Hemophilia B (HB) patients (B-AMAZE study)" – is equally bullish. Chowdary's presentation will also include more than two years of follow-up data on those who received the lowest dose of the therapy. "That is important in terms of looking at the durability of expression," Heggie said.
Freeline is some distance behind its two competitors but maintains that patients, their families and their treating physicians will be willing to delay therapy in order to avail of FLT-180a. "We're confident if they understand something better is coming they will wait," she said.
The competitive landscape in hemophilia B gene therapy has shifted considerably of late, as the CSL Behring arm of Melbourne, Australia-based CSL Ltd. in-licensed Amsterdam, the Netherlands-based Uniqure NV's AAV5-based gene therapy etranacogene dezaparvovec (AMT-061) for $450 million up front and up to $1.6 billion in milestones. In March, Uniqure disclosed that it expects to report top-line data from a pivotal trial in 54 patients later this year, and it planned then to file a BLA next year.
Pfizer Inc., of New York, and its partner, Spark Therapeutics (now part of Roche Holding AG, of Basel, Switzerland), started a clinical trial of AAV-based fidanacogene elaparvovec (PF-06838435) in July 2018 and the study is due to read out in September 2021, according to the study's ClinicalTrials.gov record. Freeline has not yet disclosed the timing or the scope of its pivotal trial of FLT-180a – it plans to review the phase I/II data at the end of the summer and then decide, Heggie said.
Heggie took up her new post as CEO last month. During her career, she has worked with several therapeutic modalities directed at genetic conditions, including enzyme replacement therapy (ERT), RNA interference (RNAi) and now gene therapy. She worked with Transkaryotic Therapies, an early pioneer of ERT, and later with its acquirer, Shire (now part of Takeda Pharmaceutical Co. Ltd., of Osaka, Japan). Prior to joining Freeline, she led the Europe, Middle-East, Africa and Canada operations of Cambridge, Mass.-based RNAi pioneer Alnylam Pharmaceuticals Inc. She has also served as a board member of Swedish Orphan Biovitrum AB, which has developed a range of extended half-life recombinant replacement clotting factor therapies for hemophilia A and B. "I know the disease burden and the treatment burden," she said.