Sangamo Therapeutics Inc. continued its collaboration spree, signing up its sixth big pharma/biotech partner: Novartis AG. The three-target deal will use Sangamo's zinc finger protein transcription factors to up-regulate undisclosed genes to treat autism spectrum disorder and other neurodevelopmental disorders.
The partnership follows a large 12-target deal to treat neurological diseases, including Alzheimer's disease and Parkinson's disease, with Cambridge, Mass.-based Biogen Inc., which was announced in February 2020. Sangamo also has partnerships with Gilead Sciences Inc.'s Kite unit, Pfizer Inc., Sanofi SA and Takeda Pharmaceutical Co. Ltd.
"We view this partnership as representing further validation from industry leaders and their belief in the power of our platform and the promise of our technology to address challenging disease targets," Melita Sun Jung, Sangamo's head of business development, told BioWorld.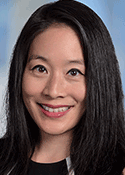 Novartis approached Sangamo about using Sangamo's zinc finger protein transcription factor technology to up-regulate neurodevelopmental targets it was interested in; Novartis had already done some research on the genetic components of the neurodevelopmental diseases, but was looking for a system to up-regulate expression of the targets.
The pandemic didn't keep the companies from setting up the deal. But rather than being held up in a law firm working out the details, the companies were "down in the Zoom trenches for many, many hours," Jung explained. "This deal was done almost entirely virtually."
Unlike the Biogen deal where the duo is looking to turn off genes, Sangamo and Basel, Switzerland-based Novartis will try to up-regulate genes that are underexpressed due to haploinsufficiency caused by mutations or deletions of one of the two copies of patients' genes.
"It really highlights the versatility of our zinc finger platform," Amy Pooler, Sangamo's head of neurosciences, told BioWorld.
Sangamo's zinc finger protein transcription factor technology involves tethering zinc finger proteins to functional domains that stimulate or repress expression. The zinc fingers "act like a GPS to guide the functional domains to the gene of interest," Pooler explained.
In the deal, Sangamo, of Brisbane, Calif., will receive $75 million up front and is eligible for up to $720 million in milestone payments, consisting of up to $420 million in development milestones and up to $300 million in commercial milestones. The biotech is also due tiered royalties on sales of drugs developed through the collaboration that start in the high single-digits and top out in the subteen double-digits.
Part of the development process will involve working out the best delivery system for the products. If the companies end up using Sangamo's adeno-associated viruses (AAVs) that have been engineered in-house, Novartis has the option to license the AAVs as part of the deal.
During the three-year collaboration, Sangamo will be responsible for early research and manufacturing, the cost of which will be funded by Novartis. At the start of IND-enabling studies, Novartis will take over development and bring the drugs through clinical trials, regulatory approval, scaled-up manufacturing and global commercialization.